"Romance, cats and stacks of books in this engaging short story"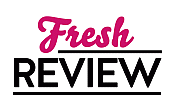 Reviewed by Clare O'Beara
Posted June 27, 2016

Novella / Short Story | Romance Contemporary
Despite the title, this enjoyable short story A FAIRYTALE BRIDE is rooted in reality. The kind of reality faced by the owners of small town secondhand bookstores who can't make a living - can't make enough even to pay property taxes. No wonder a young lady like Melissa might escape to the contents of a romance novel, or a fairytale escapist romp.
Jeff is a journalist who wrote a story about prominent people based on an ill-advised source. Now he's in need of a job and an invisibility cloak. Basing himself in a rural cabin in Virginia sounds good except that he's bored. Even a basic-pay job in a dusty bookstore has prospects as far as this book-lover is concerned. And Melissa's shabby premises has three definite advantages. One is the lady owner herself. The other two are Dickens and Hugo, the resident cats.
While this short story has no real action there is emotional tension and understated drama in plenty. The hard work of clearing and rearranging the book stock Melissa inherited is balanced by the affectionate antics of the cats. Jeff's desire to lose himself and forget his bad judgement backfires, predictably, when Melissa decides he must have been deliberately deceiving her. Other townsfolks wander in and out of the story, though not the bookshop which doesn't appear to have a single customer. The moral could be that if we believe in something we have to work hard to gain that goal. I love how the two people turn out to have a lot in common, from their simple love of cats to their musings on specific authors.
Hope Ramsay has written some great tales set in the town of Last Chance. I've particularly enjoyed 'Last Chance Summer'. This latest adult romance story is set in Shenandoah Falls in a new series called 'The Chapel of Love'. A FAIRYTALE BRIDE is a splendid, gently paced introduction to the setting for new readers while the engaging characters will make you want to return, just in time for the next book which will be called 'A Christmas Bride'.
SUMMARY
A CHAPEL OF LOVE SHORT STORY
After a very public career disaster, journalist Jeff Talbert-Lyndon wants to escape from the world. Picturesque Shenadoah Falls, Virginia, seems like the perfect place to relax and regroup before heading back to real life. But when he discovers the charming bookstore Secondhand Prose - and its lovely, slightly overwhelmed owner- he finds a part-time job and a very tempting reason to stay...
Melissa Portman is fighting a losing battle when it comes to saving her grandmother's store - and selling the historic building may be her only option. Yet when a handsome stranger wanders in one day, she wonders if her very own fairytale is just beginning...
---
What do you think about this review?
Comments
No comments posted.

Registered users may leave comments.
Log in or register now!