"Two Sisters, One among the living, One in the spirit world."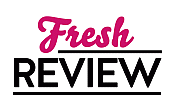 Reviewed by Sherri Morris
Posted June 25, 2016

Kady Cross's Sisters of Blood and Spirit Series continues with sisters Lark and Wren Noble in SISTERS OF SALT AND IRON. Book two picks up where SISTERS OF BLOOD AND SPIRIT leaves off. Lark and her new friends have defeated the ghost Josiah Bent at the abandoned Haven Crest Asylum. Now living with her grandmother, Lark is beginning to live the normal life of a high school teen or as normal as she can. Her new friends know she can communicate with her dead twin sister Wren, and although they accept Wren, they still can't see or communicate with her.
So when Wren meets a cute century old ghost named Noah, she is quickly consumed with being with him and others of her own kind. When Lark meets Noah, there is just something about him that she doesn't like. Lark's distrust of Noah creates a wedge between the sisters for the first time in their lives.
As Halloween approaches and the veil between the living and the dead is thinnest and ghosts are at the peak of their powers, the girls own powers are changing. Which causes Wren to be seen in the living world, and the Lark in the Shadow Lands of the dead. Messages from the land of the dead are being delivered to Lark, warning her of a danger that is approaching, Lark and Wren must figure our what and who that danger is. For once in Lark's life, the danger just might be connected to her sister.
News a band is planning a concert on Halloween at the abandoned Have Crest Asylum has Lark and her friends excited. However when the band announces that they intend to raise the spirit of a long dead local rock icon, has Lark thinking this is a bad idea. All the power of the living, on the only location is town crawling with ghosts is a recipe for a supernatural disaster. How is Lark suppose to defeat the evil threatening to consume the living, if she can't even trust her own sister.
I absolutely loved Kady Cross's SISTERS OF SALT AND IRON. Told is both girls' point of view, this story line has a quick pace and a lot of secondary characters, many coming from the first book. However the story never feels overwhelming or lacking in details. In SISTERS OF SALT AND IRON, the girls learn more about their ancestry, and who and the mythological origin of what they are. This book can be read as a stand alone, which is how I read it. I didn't feel lost or confused in anyway. However, I do recommend reading SISTERS OF BLOOD AND SPIRIT first, to get more of the back story on Wren and Lark. I am also hoping that this is not the end of the series for these sisters. I would love to see them evolve and learn more about how they had came to be.
SUMMARY
Wren was right about me—I distrusted ghosts.
Lark Noble is finally happy. She's trying to move on and put the events of the past behind her: the people who avoided her because she talked to the ghost of her dead twin sister, the parents who couldn't be around her anymore and even the attempt she made on her own life. She finally has friends—people who know her secrets and still care about her—and she has Ben, the cute guy she never saw coming.
Wren Noble is lonely. Unable to interact with the living, she wants to be happy for her sister's newfound happiness, but she feels like she's losing her. It doesn't help that Kevin, the very not-dead guy she was starting to fall for, seems to be moving on.
Then Wren meets Noah, the spirit of a young man who died a century ago. Noah is cute, he's charming and he makes Wren feel something she's never felt before. But Noah has a dark influence on Wren, and Lark's distrust of him drives the sisters apart for the first time in their lives. As Halloween approaches and the veil between the worlds thins, bringing the dead closer to the world of the living, Lark must find a way to stop whatever deadly act Noah is planning, even if it means going through her sister to do so.
---
What do you think about this review?
Comments
No comments posted.

Registered users may leave comments.
Log in or register now!