"Fun adventure story perfect for reluctant readers"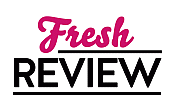 Reviewed by Samantha Randolph
Posted June 25, 2016

Young Adult Paranormal | Childrens
Henry Leach the Eighth is rich in magical family lineage, something he is just starting to discover as he tries to get his wand to work. When he seeks help about his wand, he becomes thrust in an entanglement of magic, mysterious books, a father who is more than a little suspicious, and a road trip full of danger. Together with his little sister, Brianna, who used to be his biggest annoyance, Henry must save the world and his family.
WANDMAKER is a magical story brimming with adventure and plenty of humor. The writing has a nice flow to it, capturing the tone of every character perfectly, and the short chapters make this a quick read. Though some of the history of the magical system is a little unclear, Masessa does a great job of making it interesting and engaging, allowing plenty of room for more information to be given in future sequels. While Henry's story has several "Chosen One" tropes, they are well balanced with another character who is also coming into magical powers. Henry also has several role models helping him, from the powerful Grand Wand Master Coralis to his mother, building an exciting team of fierce and unforgettable characters.
Under all the magic, one of the strongest themes of WANDMAKER is family. Henry and Brianna start the story completely at odds, having a typical love-hate sibling relationships. Yet, as they embark on the adventure to save the world, their relationship takes some very sweet turns as they both learn to mature and accept each other. Their relationship is nicely contrasted with Coralis's relationship with his estranged adopted son.
WANDMAKER is an excellent pick for young reluctant readers with the quickness and humor of a James Patterson novel and the magic of an Angie Sage.
SUMMARY
Magic is real -- and it runs in the family -- in this charming fantasy adventure about a boy who must balance his magical education with the demands of big-brotherhood, perfect for fans of Jenny Nimmo and Angie Sage.
Henry Leach the Eighth doesn't know it yet, but he's descended from a long line of wandmakers. That means he has inherited mysterious powers, a trunk full of strange artifacts... and a whole host of problems.
His biggest problem at the moment, however, is his little sister, Brianna. She's always had a special talent for getting in his way. And she takes trouble making to new heights when she's caught in the crossfire of Henry's first major spell!
Heartfelt, funny, and imaginative, Wandmaker is sure to leave young readers spellbound.
---
What do you think about this review?
Comments
1 comment posted.
Re: Fun adventure story perfect for reluctant readers

Your substance is completely splendid from various perspectives. I think this is connecting with and enlightening material. Much obliged to you such a great amount for thinking about your substance and your perusers. https://www.factscholar.com
(Jack Statham 12:58pm June 27)
Registered users may leave comments.
Log in or register now!