"Political intrigue and character development soar in this sequel"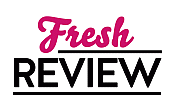 Reviewed by Samantha Randolph
Posted June 25, 2016

Young Adult Romance | Young Adult Suspense
Avery West is on a mission to get her mother back. After only a few weeks of meeting her newfound family and being thrust into the mysterious and dangerous Circle society, all she wants is to save the one parent who raised her. However, in order to do so, she has to solve the truth about the Circle and uncover a series of clues that all seem to lead to one conclusion. Alliances will be shattered, hearts will be broken, and trust will be thrown out the window in this sequel to THE CONSPIRACY OF US.
While I really enjoyed THE CONSPIRACY OF US, this sequel, MAP OF FATES, fell a bit below my expectations. The mystery plot does become more complex, especially as the clues add up, but it feels less engaging than the first book, though that may be because the romance is upped in this one. The love triangle is more a minor part in book one, but it fights for center stage now. It follows a very similar pattern of other love triangles and feels cliché for most of the book. However, the familiarity of it does allow for some powerful character growth from Avery in the final chapters.
Since potential nuptials are an important element for solving the mysterious and vaguely worded clues, readers get to meet a few new members of the Circle, which does a wonderful job of showing how Avery could truly become a leader among them. Her internal conflict about the world of the Circle is nicely done. This isn't the most ideal place and society Avery wanted to find a place in, but she also recognizes that she could do good there and make change for the better.
Though MAP OF FATES was a little disappointing, the political intrigue as well as Avery's character development still makes this an exciting read, and fans of the series will leave this sequel ready to find out what happens next for the Circle.
SUMMARY
Two weeks.
That's how long it took for Avery West's ordinary life to change forever. In two weeks, she discovered she was heiress to a powerful secret society known as the Circle, learned her mother was taken hostage by the Circle's enemies, and fell for a boy she's not allowed to love, just as she found out another was her unwelcome destiny.
Now Avery crosses oceans in private jets to hunt for clues that will uncover the truth about the Circle, setting her mom and herself free before it's too late. By her side are both the boys: Jack—steady, loyal, and determined to help her even at the expense of his own duty—and Stellan, whose connection to Avery grows stronger by the day, making her question what she believes at every turn.
But at the end of a desperate hunt from the islands of Greece to the red carpet at Cannes comes a discovery that not only changes everything, but could bring the whole world to its knees. And now Avery is forced to face the truth: In the world of the Circle, no one is what they seem.
---
What do you think about this review?
Comments
No comments posted.

Registered users may leave comments.
Log in or register now!