"If you go down to the woods today - you'd better be prepared for a killer"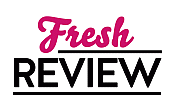 Reviewed by Clare O'Beara
Posted June 25, 2016

Romance Suspense | Inspirational Romance | Inspirational Mystery
The Smoky Mountains are the setting for this suspenseful romance in which Gwen Anderson surprises a man engaging in nefarious activity. She only wants photographs of the National Park but it seems the wilderness is an ideal place to dispose of a body. Now the man is hunting her as she races back to her car parked a mile down the rough trail. She is soon IN A KILLER'S SIGHTS.
Dean Harwell is leading a dude ranch ride when he comes across the man menacing Gwen. As a former police officer, his training kicks in. But Gwen has been shot - how badly he doesn't know. He also doesn't realise who she is. Only in the ambulance taking the injured Gwen to hospital, does he discover that she's the lady he used to be married to before he started drinking. For her part, Gwen is less than delighted to see Dean, as she has bad memories of their marriage. Dean has cleaned up his act, and had respected her wish to leave her alone, but can he make her believe that? And it may not matter compared with keeping her safe from the escaped killer. They are not out of the mountains yet.
Gwen is an interesting character. She wants to film a documentary about damage to the environment and has plenty of resilience, but we discover that she had a little girl in New York since leaving Dean and never told him he was a father. To me it seems there were wrongs on both sides, but Gwen did not want her child to be disappointed by an unreliable alcoholic parent, and I can't blame her. Another side of Dean develops; he comes across as somewhat controlling. This is due to his protecting a witness and suspecting everyone, which stems from his police background, but it's no easier for Gwen to accept.
This romance is unusual in that the couple have a history together and Gwen has other prospects, so really we are waiting to see if they can get back together - if they even want to try. Once bitten, twice shy in Gwen's case. As the romance is clearly going to be slow to develop this leaves us free to enjoy the suspense story. With riding, shootings and arson, there's plenty going on. IN A KILLER'S SIGHTS follows a book by Sandra Robbins called 'Final Warning' but you don't need to have read that one. The author lives in Tennessee and has a strong voice to depict her courageous characters and rugged landscape.
SUMMARY
WITNESS IN JEOPARDY
When Gwen Harwell witnesses someone dumping a body into a Tennessee river, she knows she's the killer's new target. Far from home on a work assignment, she isn't sure where to turnóespecially when her ex-husband appears. Five years ago, Dean Harwell's burdens from his police work tore their marriage apart. But now he says he's changed. He's working as a rancher; he's put his problems behind him. And he's committed to keeping her safe until the killer is caught. With their troubled past, trusting him with her life is hard enough. Can she trust him with the truth about the child he doesn't know they have?
Smoky Mountain Secrets: Love and danger collide in the Southern wilderness
---
What do you think about this review?
Comments
No comments posted.

Registered users may leave comments.
Log in or register now!