"A beautiful Western tale of love and survival"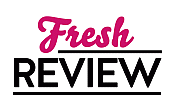 Reviewed by Linda Green
Posted June 24, 2016

Jareth Darby is a loner who enjoys working as a traveling ranch hand. This tough job allows him to support his parents and family who struggle, but gives him the freedom that he desperately needs. Out in the open wilderness is where Jareth feels most comfortable. But when Jareth takes on a job to obtain wolf pelts, his whole world starts to turn upside down. For he is thrown into contact with Cyan Burns who makes him want things he should never even dream of...
Cyan Burns has never known hardship, coming from a wealthy family. But like Jareth she doesn't really fit in with her family. Throwing herself into good causes, Cyan is determined to save the Gray wolves of North America from hunters. But she didn't expect this sizzling attraction to the hunter himself. Can two people from opposite worlds find a way to make it work? Or sometimes, is love just not enough?
FORBIDDEN TRAILS by Bonnie R. Paulson is the second novel in The Montana Trails series and it doesn't disappoint. Meticulous detail transports the reader to this beautiful wilderness and I could see it all before me. Both characters are lovable and even though they seem so different, they are both just searching for what's missing in their lives. With plenty of twists and turns, this tale of struggle, passion and survival is truly entertaining and I cannot wait for the third installment!†
SUMMARY
A woman with a cause falls for a man who hunts the very thing she wants to save.

Working as a traveling ranch hand to keep food on the table, Jareth Darbyís wanderlust is satisfied and his fear of settling down at bay. But even Jareth canít fight the draw of a damsel-in-distress.

Cyan Burns can afford to have principles and expectations of the world with parents on the top 50 list of the richest people in America. Her current cause has been the longest running Ė the Gray wolves of North America. Saved by Jareth from freezing winter weather, Cyan canít ignore her attraction to the rugged Montana cowboy.

But his new employer is out for wolf pelts and Jareth doesnít see the problem with hunting the endangered species. Can Cyan convince him the wolves Ė and she Ė are worth fighting for?

Wrangle some time to read this story about struggle and survival of love against almost insurmountable odds.
---
What do you think about this review?
Comments
No comments posted.

Registered users may leave comments.
Log in or register now!