"A circle of strangers becomes a group of suspects"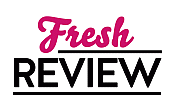 Reviewed by Clare O'Beara
Posted June 23, 2016

Thriller | Mystery Police Procedural
Noted British crime author Mark Billingham has established a central character called Detective Inspector Tom Thorne, but this new story focuses on a female detective, DI Nicola Tanner. Twenty years on the force, with a girlfriend at home, this seasoned officer is handed the case of a woman stabbed in her own London home and not found for two weeks. DIE OF SHAME refers to the fact that her connections were in a circle of recovering addicts.
Alcohol, prescription drugs, illicit drugs, unhealthy eating, lotteries, computer games... you name it, someone has been destructively addicted to it. DI Tanner understands the stresses people face and the coping mechanisms some of them adopt. Her first guess is that the dead woman Heather Finlay was involved in a drug deal.
Through flashbacks the circle of acquaintances is introduced to the reader, with their conversation, mixed backgrounds, personal troubles and successes. Some have overcome an addiction by latching on to a more harmless one. We see how they relate to one another and the group facilitator Tony, and make our own guesses at what must have occurred to cause the tragedy. At first the story is fractured and characters disparate but as the therapy sessions continue we see alliances emerging and possible motives for a killing developing. Will DI Tanner get to the bottom of it? These people are a strange mix of wanting confidentiality and needing to confess. Their secrets are no longer safe.
Nicola Tanner discovers that she doesn't have to look far from home to find more problems in the stressful city. This is an interesting look at a couple who don't have a clearly defined dynamic... they still split restaurant bills down the middle. After some time it becomes clear that one of the ladies is going to have to be the more grown up of the two.
Much of the tale is told through conversation and in theory it could occur in any city. London still subtly flavours the setting, with historic locations and parks dropped in as background. From modern crime stories we generally expect strong language and some adult activity, and Mark Billingham's carefully constructed DIE OF SHAME is no exception. This is a good old-fashioned mystery at heart, framed by a variety of modern Canterbury Tales.
SUMMARY
A thrilling standalone from the acclaimed author of the Tom Thorne series, Die of Shame centers on a murder in London and an Alcoholics Anonymous group whose members must turn on each other to find the killer
From British thriller master Mark Billingham, a recent finalist for the Crime Writers' Association Dagger in the Library, Die of Shame is a chilling story of addiction, subterfuge, and murder.
Every Monday evening, six people gather in a smart North London house to talk about shame. A respected doctor, a well-heeled housewife, a young male prostitute . . . they could not be more different. All they have in common is a history of addiction. But when one of the group is murdered, it quickly becomes apparent that someone else in that circle is responsible. The investigation is hampered by the strict confidentiality that binds these individuals and their therapist together, which makes things difficult for Detective Inspector Nicola Tanner, a woman who can appreciate the desire to keep personal matters private. If she is to find the killer, she will need to use less obvious means. The question is: What could be shameful enough to cost someone their life? And how do you find the truth when secrets, lies, and denial are second nature to all of your suspects?
---
What do you think about this review?
Comments
No comments posted.

Registered users may leave comments.
Log in or register now!