"Pony Express riders aim to please in this sweet historical romance"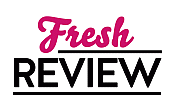 Reviewed by Clare O'Beara
Posted June 8, 2016

Romance Historical | Inspirational Historical
Having read the first in the 'Saddles And Spurs' series I was determined to catch the second. Rhonda Gibson had the great idea of following a family of willing lads and their mother, who sign up to provide riders and a staging post for the fledgling Pony Express postal service. The first book is called 'Pony Express Courtship' and now we follow Jacob Young as he gets to grips with his new job in PONY EXPRESS HERO.
Jacob was adopted as a youngster and now he has a chance to work away from his home ranch, tending stock for the Pony Express, and he hopes to find some birth relatives. He meets a young woman called Lilly, who has a little girl in tow, her sister Daisy. They live at the ranch where he is now stationed, but worryingly someone unknown seems to be trying to harm Daisy. Jacob is unfamiliar to Lilly but by the same token he can't be the one who has been up to tricks. She decides to trust him to help find out who is behind the problem.
Daisy becomes a focus for the story; aged five she is like a young version of Laura Ingalls with a love for cats and water, early riding lessons and mostly good manners. There's so much ranch work to do that Lilly hires a nanny to care for her and help around the house; this is a young woman called Willow who has fallen on hard times. Willow explains her single mother state by saying that her husband was a miner killed in a cave-in; Lilly takes her at her word but I am sure on the frontier such stories were sometimes convenient fabrications.
While the tale mainly stays on the ranch and feels a lot more static than the previous book, the life has its own share of hardships and dangers. We also get a chance to understand the main characters well and we want the outcome to be suited to their circumstances. Lilly is considered above the station of a mere stock man, so Jacob can't be bold in declaring his admiration for her; he just has to be respectful and helpful and value the times when she treats him as a confidante. With basic but nourishing cooking and constant work, the California setting and 1890s period are well evoked. The romance is family friendly so PONY EXPRESS HERO could be a good introduction to historical western romances and Rhonda Gibson's series has a lot more in store for us.
SUMMARY
Bound by a Child
Pony Express rider Jacob Young is a man of action, which is why when he sees a little girl caught in the middle of a stampede, he races to her rescue. And he soon discovers the child is the half sister he hadn't known he had. The more time Jacob spends with adorable Daisy and her beautiful guardian, ranch owner Lilly Johnson, the more he realizes they're filling all the lonely corners of his heart.
Wary Lilly can't deny the cherished feelings that overcome her when Jacob vows to protect her and Daisy from any harm. And she can't help but hope that maybe they can put their past hurts aside and forge a future together as a full-fledged family.
---
What do you think about this review?
Comments
No comments posted.

Registered users may leave comments.
Log in or register now!