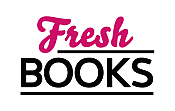 Finish off the year with great December reads
"The cycle of life as a girl rides her sister's horse"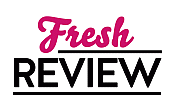 Reviewed by Clare O'Beara
Posted June 4, 2016

Young Adult Contemporary | Young Adult Adventure
This unusual tale for young adults shows the difficulties, choices and identities involved in being a half-Navaho girl in the modern world. Tess has just started the hardest school year - her first year off the reservation - and she means to work hard to get a college scholarship, through running as well as school work. SOLDIER SISTER FLY HOME as the title implies, shows that Tess has an older sister Gaby, who injured her ankle and couldn't continue her running scholarship course. She joined the Army instead.
We don't hear much about people from minority cultures who make the same brave choices we support in the general population. For Gaby, this makes perfect sense. She'll serve and come out with a veteran's benefits, get a medical degree. The only problem is that her big blue-grey stallion Blue will be left without exercise. Tess is reluctant to ride him, he's so big and powerful, and Gaby hurt her ankle coming off him in a barrel race. But after the Blessing Ceremony which it's hoped will protect Gaby far away, Tess knows she has to take care of her sister's horse.
We see the sheep camp in a canyon as Tess goes to help her grandmother. We also see the sale of a fine rug at the trading post, and Tess gets a big surprise in the internet café. While the story is not long it is rich with small details and living culture. Tess has a white father who works on computers, and her mother also works, so the girl learns the traditions from her grandmother. But Tess is puzzled about who she really is, about how she can know if she is Navaho, white, or something in between.
Be prepared for some strong scenes and lessons as the cycle of life continues. I was entranced and could smell the horse sweat, pine needles, sheep fleece and damp desert after rain. The horse scenes are well written and can be very moving. Author Nancy Bo Flood has worked and taught on a reservation for fifteen years and she thanks elders and educators for helping her get the details correct. She tells us about Lori Piestewa of the Hopi Nation, who became the first Native American woman to die in combat on foreign soil while serving in the military. Bravery is all around us. SOLDIER SISTER FLY HOME has a beautiful cover illustration and inside drawing by Shonto Begay. Recommended for mature young adults, with discussion topics at the end.
SUMMARY
A tender and gripping novel about family, identity, and loss.
 
Thirteen-year-old Tess is having a hard enough time understanding what it means to be part white and part Navajo, but now she's coping with her sister Gaby's announcement that she's going to enlist and fight in the Iraq war. Gaby's decision comes just weeks after the news that Lori Piestewa, a member of their community, is the first Native American woman in US history to die in combat, adding to Tess's stress and emotions. While Gaby is away, Tess reluctantly cares for her sister's semi-wild stallion, Blue, who will teach Tess how to deal with tragic loss and guide her own journey of self-discovery.
 
Lori Piestewa was a real-life soldier who was killed in Iraq and was a member of the Hopi tribe. Back matter includes further information about Piestewa as well as a note by author Nancy Bo Flood detailing her experiences living on the Navajo reservation. A pronunciation guide to all Navajo vocabulary used within the text is also included.
---
What do you think about this review?
Comments
No comments posted.

Registered users may leave comments.
Log in or register now!