"Power blackouts, Counterfeiting and Kidnapping"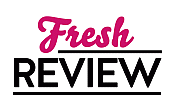 Reviewed by Viki Ferrell
Posted May 25, 2016

Chief Warrant Officer Thomas Crocker and his SEAL Team known as Black Cell is sent into the Ukraine for a quick snatch and grab. But nothing is ever simple when Thomas Crocker is involved. The mission goes as planned, but days later, he and his buddy Akil are attacked in Las Vegas, where he's meeting with Secret Service members about the counterfeit hundred dollar bills he brought back from the Ukraine. There seems to be an international conspiracy surrounding the money, involving the Iranians and North Koreans.
As Crocker is drowning in meetings and planning sessions for the US military and CIA's next move, James Dawkins is being kidnapped on the other side of the world from his hotel in Switzerland and transported to North Korea. Mr. Dawkins is an aerospace engineer from DC, with top secret clearance, and the puzzle piece that the North Koreans need to get a nuclear missile in the air. After spending several months in an underground facility, James manages to get a message out through another kidnapped scientist with his home phone number. His wife calls the CIA and things begin the heat up, as Black Cell is called into action again to head to North Korea.
This is my sixth mission with Thomas Crocker, and what a riveting thriller it is! Don Mann and Ralph Pezzullo have teamed up again to bring us another dynamic story filled with cyberespionage and international conspiracy in SEAL TEAM SIX: HUNT THE DRAGON. You'll make a whirlwind trip from the Ukraine to DC, then from Las Vegas to the Pacific coastal waters off the coast of China and on to North Korean soil. Of course Crocker and his team of SEALs are all strong characters, both physically and mentally. They are surrounded by an interesting mix of supporting characters who each lend a different dimension to moving the plot along. There's lots of firepower and gadgetry march across the pages, as well as an alphabet soup of intelligent agencies. Each of Mann and Pezzullo's SEAL Team Six books packs a punch. Dive into any of them for a great adventure!
SUMMARY
The North Korean government is days away from realizing its nuclear ambitions and only the heroes of SEAL Team Six can stop it.
Chief Warrant Officer Thomas Crocker of SEAL Team Six's Black Cell is in Las Vegas after conducting a training exercise in the desert with new members of the team. Lounging by the pool at Caesar's Palace, he witnesses an argument between hotel security guards and three Asian men in corporate attire that quickly turns physical. Giving chase, he soon corners the businessmen, who claim to be Chinese diplomats under the protection of diplomatic immunity. Except the men don't respond when the head of hotel security--Crocker's old friend--addresses them in Mandarin.
That night, someone hacks into the Nevada Power Company system, and Las Vegas goes completely dark. The businessmen set their hotel suite on fire and escape amidst the chaos. At the same time, James Dawkins, a brilliant scientist with top-secret clearance, disappears from a conference in Geneva and wakes to find himself in a North Korean bunker with instructions to solve an engineering problem that will enable North Korea to launch nuclear attacks on its enemies worldwide.
Chasing a trail of evidence that takes them from U.S. soil to international waters to China and North Korea, Crocker and the rest of SEAL Team Six find themselves in the middle of an international plot with dangerous geopolitical ramifications. The North Korean government will stop at nothing to realize its long-held nuclear ambitions--but it'll have to get through some of America's most highly trained warriors first.
---
What do you think about this review?
Comments
No comments posted.

Registered users may leave comments.
Log in or register now!