"Cold days and hot nights on a Utah ski vacation"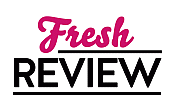 Reviewed by Clare O'Beara
Posted May 20, 2016

Romance Contemporary | Multicultural Romance
Second in the 'Barrington Brothers' series, this bubbly romantic tale introduces us to Chey Rodgers, who dumped her manipulative fiancé before the wedding. She's moved to New York, planning to go back to college, at the start of HIS LOVE LESSON. Chey has felt the freedom of being single and made changes, including cutting her hair so she looks just like Halle Berry, and planning a ski vacation in Utah. Her life is starting all over again, away from the small family perfume business - though she's keeping in touch with her sister in Virginia.
Hunter Barrington has a lot to live up to. Not only did his father work some of the most important cases in African- American history, his mother wants him to settle down, now he's in his thirties, and have children she can leave her jewellery to someday. Hunter would like to find the right lady for him, but meantime he'll enjoy the ladies who drop in and out of his life. The Barrington brothers take a ski vacation in Utah, but snow blocks the airport just after Chey arrives and before Hunter can get his flight home. The two are destined to meet when their cabin is double booked as tourists are stranded.
These two quite normal people have a civilised time getting to know each other, with Chey taking the lead by granting a strange man her spare room and Hunter being on his best behaviour. I enjoyed reading this gentle and building romance which reaches the bedroom without either party looking for commitment - but then asks what it is they really want from life. Returned to normal life, they can't forget each other. I really did not expect what happens next, forcing the pair to put any personal relationship on hold. Can their romance survive New York? I had to keep reading.
While the sexy scenes are tastefully written, with euphemistic references to jewels and pearls, this may be one of the sexiest contemporary romances you've read in a while, so be prepared to let author Nicki Night knock your socks off. HIS LOVE LESSON takes a man who has loved often but not well, and a lady determined not to be forced into the kitchen by a controlling man. They each get the chance to grow and learn. This entertaining multicultural romance for adults should appeal to people with a positive outlook.
SUMMARY
The Barrington Brothers. New York's most irresistible bachelors.
After finally dumping her controlling fiancé, Chey Rodgers is ready to live life on her own terms. Moving to New York to complete her undergrad degree is step one—but getting snowed in with a sensual stranger isn't part of the plan! Now Chey can't stop fantasizing about the incredible lover she never expects to see again. Until her new professor walks into the classroom…
Successful corporate attorney Hunter Barrington has one semester to prove himself at his alma mater. He's put to the test when the sultry beauty who shared his bed at a Utah ski resort reappears in his life. A secret romance with his student could cost Hunter his academic future—especially when a scheming colleague sets her sights on the eligible lawyer. Will Hunter and Chey be able to avoid scandal and attain their dreams without sacrificing their passion?
---
What do you think about this review?
Comments
1 comment posted.
Re: Cold days and hot nights on a Utah ski vacation

Thank you so much for sharing this fact. you have got splendidly created this
newsletter and it has fantastic substance and is cautiously fashioned and even
I am revived via your composed style as nicely. go for this -- to having a
great assistant in writing and even you could get the recommendations too. Here
is a Link https://www.6dollaressay.com
(Jam Martin 3:26am January 17)
Registered users may leave comments.
Log in or register now!