"A sweet contemporary western starts when a prodigal arrives home - for how long?"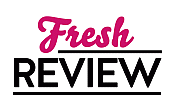 Reviewed by Clare O'Beara
Posted May 13, 2016

Western | Romance Contemporary | Inspirational Romance
Colt Stafford has been away from the ranch so long, working on Wall Street, that his father's housekeeper points a gun at him when he returns, as they've never met. She's on her own and Colt's father is unwell. Just as well Colt has come home after the latest stock scandal; the family needs him to be BACK IN THE SADDLE.
Grey's Glen, Washington State, is a quiet area, which suits Angelina Morales well. She was once a detective with the Seattle police force - now she's a hardworking ranch housekeeper. A couple of generations removed from Ecuador, she has a widowed mother and a young son. Angelina better hope the Staffords don't fire her for pulling a gun on the son of the boss. Then again, she's a great cook and the ranch hands respect her.
Colt appreciates the good hearty food - it's blowing snow on the sagebrush and a thousand head are due to calve. His father Sam waits in hospital to see him, conscious that his bullying, land-grabbing ways have not endeared him to anyone, locals or family members. Time to change, time to put matters right. If it's not too late.
This is certainly a fractured family. We see a list of problems, like a wife who left one brother and another brother's wife who died of an overdose. Sam's first wife died young and when he remarrried he forbade his sons to mention their mother in case it upset his new wife. Feelings are still raw and when Colt raises troubled issues, he's told to leave it, he went off to raise his own money away from the ranch, and how's that working out for him? Colt stays quiet, but thinks that when the markets rebound he'll go back to Manhattan.
Descriptions are so vivid that I looked out the window expecting to see snow falling. Ranch life isn't sugar coated, with calving operations and snowbound isolation. We do understand how some women couldn't stay here; we realise why some people love the life. We also meet two ranch daughters whose father, unusually, won't let them ride or do ranch chores. Naturally, life gets a lot more complicated. The generational cycle is very much to the fore in Ruth Logan Herne's tightly-wound tale, which may also be read as an inspirational novel, with themes of redemption and return home. BACK IN THE SADDLE is a luscious sweet romance with a strong heroine and a hero who learns what he really needs.
SUMMARY
The Prodigal Is Coming Home
It's been a long time since Colt Stafford shrugged off his cowboy legacy for shiny Manhattan loafers and a promising career on Wall Street. But when stock market manipulations leave him financially strapped, the oldest son of legendary rancher Sam Stafford decides to return to the sprawling Double S ranch in Gray's Glen, Washington. He's broke, but not broken, and it's time to check in with his ailing father, and get his legs back under him by climbing into the saddle again.
He doesn't expect to come home to a stranger pointing a loaded gun at his chest—a tough yet beautiful woman that Sam hired as the house manager. Colt senses there's more to Angelina Morales than meets the eye and he's determined to find out what she's hiding...and why.
Colt's return brings new challenges. Younger brother Nick has been Sam's right-hand man at the ranch for years and isn't thrilled at having Colt insert himself into Double S affairs. And the ranch's contentious relationship with the citizens of Gray's Glen asks all the Stafford men to examine their hearts about what it truly means to be a neighbor. And as Wall Street recovers, will Colt succumb to the call of the financial district's wealth and power—or finally the courage to stay in the saddle for good?
---
What do you think about this review?
Comments
No comments posted.

Registered users may leave comments.
Log in or register now!