"Smallpox was killing Americans and one brave doctor did all he could to stop it."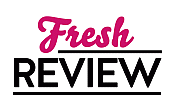 Reviewed by Shellie Surles
Posted May 12, 2016

In 1721 there was a massive outbreak of smallpox in Boston. Cotton Mather, the man of the Salem Witch trials fame, realized his slave had been in Africa and therefore never got sick. After talking with him and several other slaves who had undergone the procedure, Mather wrote a letter and paper to the local doctors explaining what he had discovered. Only one doctor, Zabdiel Boylston, was brave enough to look into the issue and began inoculating people, starting with his own small son. Zabdiel Boylston, was attacked and insulted, but he kept inoculating people.
The battle both those for and against inoculation raged in the local papers, including the New England Courant, which was written and published by James Franklin, who was assisted by his brother and apprentice Benjamin Franklin. Battles also raged in the town again the British Governor. Using the paper as a sounding board both James and Ben spoke out against the power of the crown and inoculation.
History has shown the wisdom of what Zabdiel Boylston did and he is now considered the father of inoculation and his work even when attacked and insulted has saved millions of lives and helped to eradicate smallpox.
The battles a young Ben Franklin fought with his brother for freedoms from the British, including freedom of the press, lead to his involvement as one of our founding fathers.
THE FEVER OF 1721 is a well written and researched book that gives a fascinating look into the history of our country as it was on the verge of demanding freedom from the tyrannical British rule. I was enthralled when reading about the relationship of the Franklin brothers, and how Ben, usually regarded as a genius, taught himself everything he knew. Also the doctor, Zabdiel Boylston, who went against those who thought what he was doing was against God was an impressive man. He mastered a process that had been used in different forms by other societies for many years and brought it to the supposedly enlightened.
It's known that George Washington later demanded all recruits be inoculated against smallpox and saved our military from losing due to illness and death. Also the founding fathers were all inoculated before they went for the Congressional Congress, if they hadn't been we might not be the nation we are today, as the area was in the middle of a smallpox epidemic.
I can't say enough about how well Stephen Coss put together the history of events that shaped our nation into what it is today and included the players who never knew the impact of their actions. We owe what we are today to those few who dared to do what they felt was right and just.
THE FEVER OF 1721 is worth reading for anyone who loves history and even if you don't, you should know what people did and how it helped create what we are today. Stephen Coss, thank you for showing us how a butterfly named Zabdiel Boylston, flapping his wings in 1721 Boston gave us the U.S. Constitution we have today.
SUMMARY
More than fifty years before the American Revolution, Boston was in revolt against the tyrannies of the Crown, Puritan Authority, and Superstition. This is the story of a fateful year that prefigured the events of 1776.
In The Fever of 1721, Stephen Coss brings to life an amazing cast of characters in a year that changed the course of medical history, American journalism, and colonial revolution, including Cotton Mather, the great Puritan preacher, son of the president of Harvard College; Zabdiel Boylston, a doctor whose name is on one of Boston's grand avenues; James and his younger brother Benjamin Franklin; and Elisha Cooke and his protégé Samuel Adams.
During the worst smallpox epidemic in Boston history Mather convinced Doctor Boylston to try a procedure that he believed would prevent death—by making an incision in the arm of a healthy person and implanting it with smallpox. "Inoculation" led to vaccination, one of the most profound medical discoveries in history. Public outrage forced Boylston into hiding, and Mather's house was firebombed.
A political fever also raged. Elisha Cooke was challenging the Crown for control of the colony and finally forced Royal Governor Samuel Shute to flee Massachusetts. Samuel Adams and the Patriots would build on this to resist the British in the run-up to the American Revolution. And a bold young printer James Franklin (who was on the wrong side of the controversy on inoculation), launched America's first independent newspaper and landed in jail. His teenage brother and apprentice, Benjamin Franklin, however, learned his trade in James's shop and became a father of the Independence movement.
One by one, the atmosphere in Boston in 1721 simmered and ultimately boiled over, leading to the full drama of the American Revolution.
---
What do you think about this review?
Comments
No comments posted.

Registered users may leave comments.
Log in or register now!