"When your relationship crashes, how do you redefine yourself?"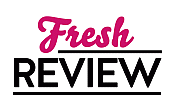 Reviewed by Clare O'Beara
Posted May 8, 2016

Romance Chick-Lit | Women's Fiction Contemporary
The cover looks like light summer reading so I decided to find out what happens in THE LITTLE FRENCH GUESTHOUSE. We get off to a somewhat clichéd start as the heroine discovers her boyfriend playing fast and loose with a married woman - their guesthouse hostess in France. More horrifying, their English host has just had a heart attack downstairs. What more could go wrong?
Emmy has to deal with the situation, but she's only thirty- one and she and Nathan seemed to have lost their romance. The guesthouse stay has just started so they have two weeks to resolve the matter. Rupert the host is allowed home but Gloria his wife demands that the guests not upset him, so they can't explain the drama. Emmy volunteers to take out her temper on the domestic work Gloria abhors, chopping veg at Rupert's direction. Nathan has absented himself in the hire car and two upper-class guests arrive, who imagine Emmy is the hired help.
I am sure I would have been dropping the boyfriend at once and making the hostess pay for a hotel bill elsewhere for me. But selfless Emmy thinks they can probably patch up matters. Nathan's the one who leaves. With Gloria. Consoling Rupert, over wine and bread, Emmy agrees to help him run the guesthouse until the end of her vacation. At least the weather is good.
I also find it hard to credit that a woman who hated housework and cooking would agree to participate in running a guesthouse with her husband. With Emmy we get a glimpse of the various factors involved, from sheets to websites and market trading. Her bitter thoughts about men are enlivened by the rather handsome, friendly gardener and the accountant, who seem sympathetic and helpful. Stop those fantasies at once, Emmy!
One factor I enjoyed is that a few years ago Emmy's skills might not have extended further than cooking, but today's lady updates the website and booking spreadsheet. Otherwise this tale by Helen Pollard is a classic revisiting of the play 'Shirley Valentine' in which a housewife finds her identity in Greece. THE LITTLE FRENCH GUESTHOUSE will make you vexed, pleased and anxious; it'll make you reassess your lifestyle and loves. A cross between chick lit and adult romance, the tale will find many friends.
SUMMARY
Sun, croissants and fine wine. Nothing can spoil the perfect holiday. Or can it?
When Emmy Jamieson arrives at La Cour des Roses, a beautiful guesthouse in the French countryside, she can't wait to spend two weeks relaxing with boyfriend Nathan. Their relationship needs a little TLC and Emmy is certain this holiday will do the trick. But they've barely unpacked before he scarpers with Gloria, the guesthouse owner's cougar wife.

Rupert, the ailing guesthouse owner, is shell-shocked. Feeling somewhat responsible, and rather generous after a bottle (or so) of wine, heartbroken Emmy offers to help. Changing sheets in the gîtes will help keep her mind off her misery.

Thrust into the heart of the local community, Emmy suddenly finds herself surrounded by new friends. And with sizzling hot gardener Ryan and the infuriating (if gorgeous) accountant Alain providing welcome distractions, Nathan is fast becoming a distant memory.

Fresh coffee and croissants for breakfast, feeding the hens in the warm evening light; Emmy starts to feel quite at home. But it would be madness to walk away from her friends, family, and everything she's ever worked for, to take a chance on a place she fell for on holiday – wouldn't it?
---
What do you think about this review?
Comments
No comments posted.

Registered users may leave comments.
Log in or register now!