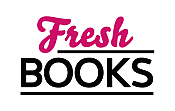 Summer Reads are HOT in July!
"Revenge of the Nerds, Regency Style"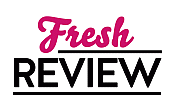 Reviewed by Bonnie Rose
Posted April 30, 2016

Novella / Short Story | Romance Historical
Mildred (whose nickname is Eddie) Weller is not smart, beautiful, graceful, or intelligent. She's sure of this because her harridan of a mother is constantly telling her so. Eddie's debut has not been successful, and her mother has determined that she will marry the Earl of Averdale, the only man who has paid any attention to Eddie, no matter that he is almost three times her age. The earl has a nephew, Ezekiel Blackwood, who is as socially awkward as Eddie. He is a scholarly individual, who is bullied by his stepfather, who is not being intentionally cruel, but thinks he knows what's best for Ezekiel. One of those things turned out to be boxing lessons, where poor Ezekiel had to take a pummeling or face his stepfather's censure.
Eddie and Ezekiel tend to gravitate toward each other at balls. She is not turned off by his rattling on about flora and fauna, and he finds her quite beautiful when she smiles, which she does quite frequently when she's with him. Soon, Eddie finds herself confessing that her mother is determined that she will marry Ezekiel's uncle. Ezekiel, ever honest, confronts his uncle, asking his intentions. When his uncle states that he was only being kind because Eddie seemed lonely, and has no intention of marrying, Ezekiel is quick to let Eddie know. This sets off a chain of events that has Eddie's awful mother concocting a scheme to trap the earl into compromising Eddie so he'll have no choice but to marry her. In an attempt to be a hero, Ezekiel asks Eddie to marry him. She accepts, but her parents won't hear of it.
A DEBUTANTE'S GUIDE TO REBELLION turns into a madcap adventure at this point. Anything that can go wrong, does. Every plan that Eddie and Ezekiel make seems to fail. While all this is happening, the awkward, nerdish couple finds out that they have a genuine affection for each other. I admit that I found their honesty and their new found courage endearing. I was very happy to see them finally get some help and to have someone on their side. I'm sorry to say we don't get to see them explore passion fully - it would have been a hoot to see. The humor and mishaps only make their hard won happy ever after all the sweeter. By the end of this short story, my head was whirling, but I have to say that it was a very enjoyable ride.
SUMMARY
A bashful botanist and a reluctant debutante are about to discover that there may be a science to seduction after all...
London, 1815: Lady Mildred Weller (Eddie to her friends) has few prospects for marriage. If she can't attract the available—though considerably older—Lord Averdale, she may be doomed to spinsterhood. She's even willing to enter into that loveless union, if only to escape her mother's stifling and increasingly desperate dominance. And she may have found the perfect person to help her achieve that goal.
Ezekiel Blackwood is a botanist as well as Lord Averdale's nephew and heir. He is also a social disaster. Cross-pollination he understands; the fairer sex not at all. But in Lady Eddie, he discovers a kindred spirit. When she asks for his assistance in assessing Lord Averdale's interest in her, Ezekiel is crushed. But naturally, he thinks, she could never fall in love with someone like him. Ezekiel's matchmaking cousin is only too happy to arrange a discreet rendezvous for their conspiracy—a greenhouse. Of course in such a setting, it's only natural that feelings might begin to bloom...
---
What do you think about this review?
Comments
No comments posted.

Registered users may leave comments.
Log in or register now!