"Beautiful descriptions and heart-pounding adventure"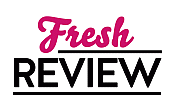 Reviewed by Samantha Randolph
Posted April 26, 2016

Young Adult Science Fiction | Young Adult Adventure
Kali may love the kingdom she is to inherit, a kingdom on floating continents high above a monster-ridden earth, but she despises the restrictions her role brings. She must do as her father says, marry for political alliance and not love, and burn herself out in service for her people and the Phoenix, the great monster they worship. Everything changes when Kali falls off the floating continent of her home, and she lands on an earth unlike anything she imagined. In her efforts to get home, she will find friends, romance, and dark truths about her home she never thought possible.
Amanda Sun's HEIR TO THE SKY is a gorgeous book, holding all the beautiful descriptions readers of her previous series will recognize, and new readers will love. The rich world building brings everything to life, especially the vivid descriptions of all the different monsters/creatures. It has a similar feel to that of a Studio Ghibli film. Though the story starts off somewhat predictably, the plot soon weaves twists and mysteries that add good layers.
My favorite part is the balance of action and adventure with Kali's emotional journey as she learns to fight for herself and make her own choices. Her early scenes show someone with great passion and spirit but very constricted by her surroundings to fully grow. Her time on the earth below allows her to develop remarkably and learn to make decisions about her life for herself.
Along the way, the secondary characters are distinctive and fun, especially Griffin's sister. I kept wanting to get to know them all even more and hear their own stories. Griffin himself, her love interest, is a little flat, but he brings sweetness to the story. His most swoon-worthy feature is by far his respect for Kali and his support of what she wants.
With beautiful descriptions and heart-pounding adventure, HEIR TO THE SKY is a quick and enjoyable read, perfect for fans of Studio Ghibli films and Lauren DeStefano's Internment Chronicles series.
SUMMARY
As heir to a kingdom of floating continents, Kali has spent her life bound by limits: by her duties as a member of the royal family, by a forced betrothal to the son of a nobleman, and by the edge of the only world she's ever known—a small island hovering above a monster-ridden earth, long since uninhabited by humans. She is the Eternal Flame of Hope for what's left of mankind, the wick and the wax burning in service for her people, and for their revered Phoenix, whose magic keeps them aloft.
When Kali falls off the edge of her kingdom and miraculously survives, she is shocked to discover there are still humans on the earth. Determined to get home, Kali entrusts a rugged monster-hunter named Griffin to guide her across a world overrun by chimera, storm dragons, basilisks and other terrifying creatures. But the more time she spends on earth, the more dark truths she begins to uncover about her home in the sky, and the more resolute she is to start burning for herself.
---
What do you think about this review?
Comments
No comments posted.

Registered users may leave comments.
Log in or register now!