"An exciting step back in time, into the Wild West"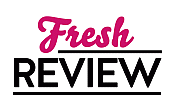 Reviewed by Linda Green
Posted April 26, 2016

In 1881 there is a problem in Billy the Kid's timeline that will impact the future, and this hitch needs to be fixed. So sending Bonnie Borle back in time appears to be the perfect solution. Bonnie is excited about this once in a lifetime opportunity, but a girl cannot be expected to give up all of modern life's luxuries, and manages to sneak her handbag filled to the brim, back with her. After all, it won't cause any harm...
But travelling back in time is not as simple as she expected, and Bonnie struggles with the urge to tweak events. And she never expected to find herself falling for the charms of Billy the Kid, who is nothing like the character she has learned about in the future. Billy is mystified by this unusual, strong woman and finds himself wanting to keep her in his arms. But Bonnie knows how Billy's future must play out, and if she interferes, the results could be catastrophic. Will danger and destiny strip love away from Bonnie just as it is in reach?
DANCING WITH BILLY THE KID by Terri Meeker is the second novel in her In Time series and yet again, I found myself transported back to the past and completely enveloped in the story. Bonnie is sassy, intelligent, and determined and she shone throughout the tale. The author pays so much attention to detail that Billy the Kid comes alive in front of your very eyes. I usually do not enjoy novels based in the Wild West, but DANCING WITH BILLY THE KID completely changed my opinion on this, and I could not put this book down. With danger, love, excitement, moments of laughter, and historical accuracy thrown in for good measure, DANCING WITH BILLY THE KID by Terri Meeker has something for everyone and I highly recommend it to all romance readers - you won't be disappointed.
SUMMARY
The good, the bad, and the morally ambiguous.
In Time, Book 2
Bonnie Borle finally has the missing piece for her history dissertation in her hot little hands. What she must do for it is chilling—go back to 1881 to fix a hitch in Billy the Kid's timeline.
Sneaking her 2016 purse through the portal is easy. Resisting the temptation to tweak a few events surrounding the Kid's famous jailbreak is impossible. So is resisting Billy's dancing eyes and devil-may-care charm.
Though Billy's spooked by Bonnie's seeming ability to read his mind, he falls a little more in love every time she cuts loose with her blue-streak vocabulary. But it's what's in that fancy mochila of hers that fascinates him the most. Things that light up, play music—and foretell a future that doesn't end as pretty as his Jules Verne novels.
As they run from the posse, Bonnie loses the battle to keep her hands off Billy. But at all costs she has to keep her hands off his future. Because Billy's got a grim date with destiny. And erasing it could erase Bonnie—permanently.
Warning: Includes a scene in which you find out what Billy the Kid thinks of Young Guns, a woman with an advanced degree in profanity and bras appearing decades before they should.
---
What do you think about this review?
Comments
No comments posted.

Registered users may leave comments.
Log in or register now!