"When surveillance is everywhere does it make you any safer?"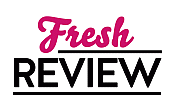 Reviewed by Clare O'Beara
Posted April 26, 2016

Third in the 'Chris Bruen' technothriller series starts as the protagonist opens his own law office. Who knew it was so dangerous being a privacy lawyer? A new client, a reformed hacker, gets Chris out of the office to tell him that he believes he's under SURVEILLANCE and he's scared. By the time they return with cups of coffee, an intruder has shot the receptionist.
Only Chris's swift thinking enables him and Ian Ayres to escape, and he warns his computer expert Zoey Doucet to stay away from the office and assume she's being electronically tapped. Chris and Zoey are an item since the previous book INTRUSION also set in San Francisco. Taking a deep breath, Zoey attempts to summon up a skilled hacker and thief who has gone off the grid. If he is still around, and allows her to stay with him, she just might be unfindable. Meanwhile Chris and Ian, a man Chris barely knows, are running from a shadowy agency with the presumed powers of the NSA but even less accountability. Knowing this agency may exist is why someone wants them dead.
We get a view inside this new agency with a seasoned NSA analyst, Sam Reston, who is transferred to its data centre. Here, even the window panes are soundproofed. He learns that since Congress clamped down on the bulk data collection of the NSA, this new agency is working in the background to spy on everyone, by every means possible. Sam is committed to the fight against terrorism. But this place has a computer capable of breaking public key encryption on emails and storing more data than in all the books ever printed. He starts to wonder if privacy as we know it is dead. Then he is told to find Chris Bruen. Amusingly he is also warned to watch his younger colleagues in case one turns out to be another Edward Snowden.
The tension mounts as Chris and Ian are chased from one location to another, avoiding CCTV cameras because they don't know what the agency can tap into next. However I found the initial concept vague compared to a terrorist plot or industrial espionage, for instance. I had more empathy with Zoey who finds herself in a strange land with borderline psychotic hackers who are going after a drug cartel's banked cash. Rather her than me. The trail taken by the various characters shows us some contrasting scenery, and there's also an appearance by a surprising guest star.
Recently I notice technothrillers turning to the attitude that in America, and a lesser extent other countries, the permanent, employed government goes its own sneaky, arrogant way despite ephemeral, elected politicians and responsibilities. The concept certainly needs to be discussed and the solution offered in these books generally seems to be releasing leaked files into the media. Journalists and a few honest whistleblowers are shown to be the conscience, the check and balance, of the massive, impervious government. When SURVEILLANCE is everywhere, says seasoned author Reece Hirsch, the danger may be more from within than without. Read his ominous view of a situation that may already exist, for all we know, and see how safe you feel.
SUMMARY
When former computer-crimes prosecutor Chris Bruen and retired hacktivist Zoey Doucet open their San Francisco law firm, it's the best day of their professional lives. That is, until their first client walks through the door.
Ian Ayres is an "ethical hacker" who was hired by a company to test the security of its online systems. On the job, he uncovered some highly classified information: the existence of a top-secret government surveillance agency and its Skeleton Key, a program that can break any form of encryption. Now Ayres is on the run. And after government agents descend on Chris and Zoey's office during their potential client's visit—killing two employees—they, too, are forced to flee for their lives.
From California to Ecuador to Mexico, the trio must try to evade a hired assassin, a bloodthirsty drug cartel, and their own government. But how can they escape an adversary that can access every phone call, every email, every video feed?
Surveillance is critically acclaimed author Reece Hirsch's third book in the Chris Bruen series.
Excerpt
The day that Bruen & Associates opened for business was one of the best days of Chris Bruen's life—until the first client walked through the door.

Chris had always dreamed of starting his own law firm, and he'd imagined that, given a blank slate, he could create the kind of workplace that he had never found in fourteen years of practicing law—egalitarian, loose but well-managed, non-bureaucratic, fun. A place that was more about doing the best, smartest work than putting dollars in your column.

Things were still fairly quiet on that first morning in the new, red brick building on Folsom Street in San Francisco's South of Market district. His office resembled a blast site, with open cardboard boxes and files scattered everywhere. As he listened to voicemails from clients with questions about the new firm, Bach's Brandenburg Concertos played softly in the background.

Chris was braced for possible surprises on the firm's first day. In fact, he half-expected that one of his hacker adversaries might "swat" his new office. Swatting was a favorite hacker prank, and it involved placing an anonymous call to the police or FBI and reporting a false hostage situation, terrorist threat, or some other extreme event that would draw a SWAT team down upon the unsuspecting victims. Chris had already called the police and FBI to warn them that they might be getting that sort of anonymous tip, hoping it would at least give the authorities pause before they came in locked and loaded.

The firm was operating with a skeleton crew consisting of a receptionist, a file clerk, and the head of the computer forensic lab Zoey Doucet. There were a couple of talented associates at Reynolds Fincher whom he had trained in privacy and security law, but it would have been improper to offer them jobs before he had resigned from Reynolds Fincher. He planned to begin the process of bringing them over later in the week. By not contacting them immediately, Chris was actually doing the young attorneys a favor. Right now his previous partners would be asking them all sorts of blunt questions; this way, they could provide non-answers with a clear conscience.

Chris rolled his phone to voicemail and rose from behind his desk, deciding to take a stroll around the office. In the crush of constant deadlines, it was too easy to let a moment like this slip past. He didn't consider it a victory lap: more like a conscious effort to imprint on his memory the beginnings of something good. He had high hopes for the firm, and he expected that Bruen & Associates would not remain a scrappy startup for long.

As he emerged from his office, the receptionist Becky Martinez quickly slid a thick book into her lap and under her desk. Becky, a night-school law student, was putting her life back together after a bad divorce. She was exactly the sort of person that Chris was committed to hiring for this new enterprise—bright, kind, and highly motivated.

"It's okay to read if the phones aren't ringing," Chris said. "You don't have to hide your law books from me."

"Thanks. I wasn't sure how you felt about that."

"I don't think things are going to be this quiet for long, though."

"I hope not."

"Me, too, Becky. Me, too."

Chris walked down a short hallway off the reception area to the computer forensic lab. The secure entry keypad had not yet been installed so he was able to duck in.

Zoey didn't notice him immediately. Nestled in a thicket of servers and computer monitors, she watched as the output from an anti-virus program scrolled across her three screens.

When she finally noticed Chris, she said, "You're going to need to double the number of servers if we're going to be competitive. You know that, right?"

"Good morning to you, too."

"Sorry, but I love my new toys. I want more."

"Is there anything that you need to do your job that you don't have?"

"Well, no," Zoey conceded. "But you never know when a big breach might come along and max out our resources."

"We'll get there. Dave Silver at BlueCloud just agreed to pay a big retainer against our fees to help subsidize our start-up costs."

"It's nice to have billionaire friends."

"Well, he's not exactly doing it out of friendship. He owes us. We sort of saved his company when they were being blamed for the Lurker virus."

"Oh, right, there was that."

"So how do you like having your own shop?" Chris asked, resting a hand on her shoulder.

"I'll let you know when things are fully built out," Zoey said. Then she broke into a grin. "But, yeah, it's pretty awesome."

Chris noticed a glass vase that stood on one of the lab's wooden, non-conducting countertops. Rather than flowers, it was filled with a limp bouquet of multi-colored wires held together by a big ribbon tied in a bow. A Hello Kitty card was pasted to the front of the vase with tape. It read:

Congratulations, Geek Girl! (We knew flowers were too girly for you.)

From the Bottom of the Hill Gang

Zoey had been a bartender for several years at the Bottom of the Hill, a music club on Potrero Hill, and she stayed in touch with the crew there.

"Funny," Chris said. "And true."

"What can I say? They know me."

Chris pointed at the vase. "I didn't think of you as a Hello Kitty kind of person."

"I'm not. That looks like Erin's work."

Chris examined the blank-faced, big-headed cat cartoon. "You know, I once met someone from the Hello Kitty marketing team. Do you know why Hello Kitty doesn't have a mouth?" He placed both hands on his chest. "Because Hello Kitty speaks from the heart."

Zoey swiveled around in her chair to face him. "I think Hello Kitty doesn't have a mouth because, if she did, she would never stop screaming."

Chris laughed, appreciating, as always, Zoey's deeply twisted mind. After his wife died, Chris had opened an account with an online dating site but quickly abandoned the experiment. He didn't like treating a relationship as if it were merely another online search that could be perfected through the judicious selection of search terms. If he'd applied only the standards of what he thought he wanted, he never would have found Zoey.

"Write up your wish list of what you'd like for the next stage," he said. "I think I'm going to be in a position to make it rain."

Across the hall from the forensic lab was the file room, the domain of file clerk Ira Rogers. While the file- clerk job wasn't very demanding, Ira was a perfect fit for it. He was starting an independent record label and had proven himself a talented producer of quirky art-pop records. His natural meticulousness behind the mixing console carried over to his day job at the firm. Chris didn't expect Ira to love being a file clerk, but he did his job efficiently and he was an interesting person to have around the office—if only to hear his critiques of Chris's music choices and his debates with Zoey over hyper-specific ten-best lists (Ten Best Songs with a Backwards-Guitar Solo, Ten Best Songs in Which the Singer Has a Fake British Accent, etc.)

Some sort of symphonic electronic pop music played softly in the file room, but Ira was nowhere to be seen. "Ira?"

Ira emerged from between two sliding, floor-to-ceiling stacks of files. He was pale and delicate-looking, with washed-out blondish hair cut short. Even when drugs weren't involved, there seemed to be something about the rock and roll life that kept guys like Ira as rail-thin as teenagers. Rockers like Iggy Pop and Keith Richards might grow into scaly, wizened raptors, but they never seemed to put on weight.

"Yes?"
---
What do you think about this review?
Comments
No comments posted.

Registered users may leave comments.
Log in or register now!