"Why can't life be "dog" simple?"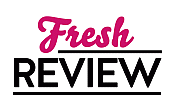 Reviewed by Viki Ferrell
Posted April 19, 2016

Western | Romance Contemporary
Devorah McGuire and Sloan Rankin meet on the side of the highway when Dev blows a tire on her horse trailer. Sloan had seen the tire blow and stops to offer her a hand in changing it. There is an instant attraction for both of them, but neither is interested in a relationship right now, both trying to heal from hurts in their past. In conversation, Sloan learns that Dev will be the new Ranger at Teton Park, where he is also a Ranger and the park farrier. As they work together, they learn they have many other things in common as well.
Dev left the Smokey Mountains National Park, where she had been a Ranger, because of a stalker who attacked her there. Bart Gordon didn't get much more than a slap on the wrist from the judicial system. Dev just couldn't stay. She's trying to rebuild her life and move forward. But Bart is out for revenge. He shows up in Jackson Hole with plans to kidnap Dev, then rape and kill her. Can Sloan keep her safe? Can he keep his heart safe from falling in love with Dev?
OUT RIDER is another wonderful installment in Lindsay McKenna's Wyoming series. Ms. McKenna has created several military veteran characters and assimilated them into the fabric of everyday life. Sometimes that is very hard for her characters, as they have experienced great tragedies that civilians can't begin to understand. Dev and Sloan are both ex-military and very strong, but fractured characters. They are surrounded by several supporting characters that are also ex-military. Some of their stories have already been told in this series, and new characters are introduced.
OUT RIDER is a story about trust, about letting your guard down and being truthful with others and yourself. It's about choosing whether it let the wounds in our lives run them or determining to rise above them. You will love the military dogs that Ms. McKenna incorporates into this story and how brave, faithful and trustworthy they are. OUT RIDER can be read as a great military romance stand-along, but I wouldn't want to miss any of them!
SUMMARY
With her return to Jackson Hole, Wyoming, New York Times bestselling author Lindsay McKenna shows how love can find a way out of the darkness…
A fresh start—that's all Devorah McGuire wants. As a former Marine and current Ranger with the US Forest Service, she's grown accustomed to keeping others safe. But when the unthinkable happens, she can only hope that a transfer to Jackson Hole, Wyoming, will allow her to put the past behind her for good.
Dev's mentor at Grand Tetons National Park is fellow canine handler and horseman Sloan Rankin. He shows Dev the spectacular trails, never knowing the terror that stalks her every move. Despite her lingering fear, Dev feels an attraction for Sloan as wild as their surroundings.
With Sloan, Dev can envision a new life—a real home. Unless a vengeful man fresh out of prison succeeds in finishing what he started…
---
What do you think about this review?
Comments
No comments posted.

Registered users may leave comments.
Log in or register now!