"A serial killer is on the loose only no one has ever heard of a serial killer before. it's 1884."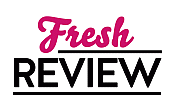 Reviewed by Shellie Surles
Posted April 17, 2016

It's December 1884 and the body of a woman is found mutilated in an alley. The city of Austin is shocked and unable to find the killer. Over the next year over seven people are found murdered, many more are attacked in their homes and the city is left in fear. There were no blood splatter experts, forensic experts or even finger print analysis, much less profilers. No one had even heard of a serial killer.
Speculation ran wild many people were arrested and interrogated, some even put on trial, but no one ever convicted. THE MIDNIGHT ASSASSIN is the story of the murders that have been ignored by history and the search for a killer. Skip Hollandsworth by his own admission became obsessed with the story of the killer and it shows in the amount of time and research that he put into THE MIDNIGHT ASSASSIN.
Knowing the ability of today's police it is almost sad to hear how the police conducted the investigation. They didn't even know what a serial killer was, they walked all over crime scenes and collecting evidence was a joke. It is so reassuring to know that criminal investigations have progressed so far over the years, but then again so have the criminals.
Skip Hollandsworth has written a historically stunning story with THE MIDNIGHT ASSASSIN about murders forgotten and a killer that was never caught.
SUMMARY
A sweeping narrative history of a terrifying serial killer--America's first--who stalked Austin, Texas in 1885
In the late 1800s, the city of Austin, Texas was on the cusp of emerging from an isolated western outpost into a truly cosmopolitan metropolis. But beginning in December 1884, Austin was terrorized by someone equally as vicious and, in some ways, far more diabolical than London's infamous Jack the Ripper. For almost exactly one year, the Midnight Assassin crisscrossed the entire city, striking on moonlit nights, using axes, knives, and long steel rods to rip apart women from every race and class. At the time the concept of a serial killer was unthinkable, but the murders continued, the killer became more brazen, and the citizens' panic reached a fever pitch.
Before it was all over, at least a dozen men would be arrested in connection with the murders, and the crimes would expose what a newspaper described as "the most extensive and profound scandal ever known in Austin." And yes, when Jack the Ripper began his attacks in 1888, London police investigators did wonder if the killer from Austin had crossed the ocean to terrorize their own city.
With vivid historical detail and novelistic flair, Texas Monthly journalist Skip Hollandsworth brings this terrifying saga to life.
---
What do you think about this review?
Comments
No comments posted.

Registered users may leave comments.
Log in or register now!