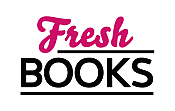 Summer Reads are HOT in July!
"Delightful smorgasbord of stories inspired by Jane Eyre"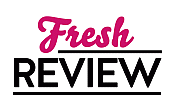 Reviewed by Samantha Randolph
Posted April 10, 2016

Historical | Literature and Fiction
READER, I MARRIED HIM is a short story collection inspired by the famous Jane Eyre by Charlotte Bronte. This collection offers stories from several popular authors, including Emma Donoghue and Helen Dunmore. The stories range from ones featuring exact characters from Jane Eyre, such as Jane herself and Grace Poole, to stories that take a theme or idea from Jane Eyre and run with it.
Out of pure coincidence, I read Jane Eyre for the first time shortly before receiving this book for review. I fell quite hard for Jane's story, so I was tremendously excited to start this collection of short stories inspired by her. The forward by Tracy Chevalier gives an excellent introduction to Jane Eyre and the collection, discussing why readers have so long loved the book. One of the most important notes in the forward is that this collection is not a series of short retellings of Jane Eyre. Some stories are extensions or reimagings of the tale, but many, if not most, focus on a shared theme, concept, or symbol.
The first story, "My Mother's Wedding" by Tessa Hadley, is delightfully unusual. The setting is nearly the exact opposite of Jane's time. Here we have a sort of cult with the whole package: drugs, nudity, dancing, and strange relations. However, the inspiration of a woman choosing her own path is clear.
My favorite story is "Grace Poole Her Testimony" by Helen Dunmore. This story gets inside Grace Poole's head, the woman who worked for Mr. Rochester. Dunmore imagines Grace Poole as Mr. Rochester's previous lover, before Jane Eyre ever arrived. Dunmore's version fits with the original so well that it made me wonder what Charlotte Bronte herself would think. Another story I favor also dives into the original story more than others: "The Mirror" by Francine Prose. This short is an extension of the original from Jane's perspective, which will likely satisfy readers who never trusted Mr. Rochester. Readers get a glimpse of what may have happened after the marriage, and whether Jane was as unique to Mr. Rochester as he said or if she was another wife doomed to a dark fate.
Other stories take a hard look at the institution of marriage itself, in both positive and negative lights. "To Hold" by Joanna Briscoe is a heartbreaking tale of a woman who marries several times because she can't be with the woman she loves. It shows different ways in which relationships work, and the different reasons a person may have for getting married.
Those who love Jane Eyre will find their imaginations sparked again and again with READER, I MARRIED HIM. For those who didn't love it or have not read it, there are still sure to be stories of high entertainment that offer themes to enjoy or different perspectives on characters they may not have liked.
SUMMARY
This collection of original stories by today's finest women writers—including Tracy Chevalier, Francine Prose, Elizabeth McCracken, Tessa Hadley, Audrey Niffenegger, and more—takes inspiration from the opening line in Charlotte Brontë's most beloved novel, Jane Eyre.
A fixture in the literary canon, Charlotte Brontë is revered by readers all over the world. Her novels featuring unforgettable, strong heroines still resonate with millions today. And who could forget one of literature's best-known lines: "Reader, I married him" from her classic novel Jane Eyre?
Part of a remarkable family that produced three acclaimed female writers at a time in 19th-century Britain when few women wrote, and fewer were published, Brontë has become a great source of inspiration to writers, especially women, ever since. Now in Reader, I Married Him, twenty of today's most celebrated women authors have spun original stories, using the opening line from Jane Eyre as a springboard for their own flights of imagination.
Reader, I Married Him will feature stories by:
Audrey Niffenegger
Elif Shafak
Elizabeth McCracken
Emma Donoghue
Esther Freud
Evie Wyld
Francine Prose
Helen Dunmore
Jane Gardam
Joanna Briscoe
Linda Grant
Lionel Shriver
Nadifa Mohamed
Patricia Park
Roxane Gay
Salley Vickers
Sarah Hall
Susan Hill
Tessa Hadley
Namwali Serpell
Kirsty Gunn
Unique, inventive, and poignant, the stories in Reader, I Married Him pay homage to the literary genius of Charlotte Brontë, and demonstrate once again that her extraordinary vision continues to inspire readers and writers.
---
What do you think about this review?
Comments
No comments posted.

Registered users may leave comments.
Log in or register now!