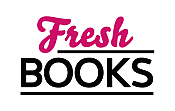 Summer Reads are HOT in July!
"A worrying look at our world with rising seas"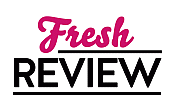 Reviewed by Clare O'Beara
Posted April 9, 2016

Non-Fiction Political | Non-Fiction
Hurricanes are becoming more frequent and more severe. Homes and industries on seafronts are at risk of flooding. Orrin H. Pilkey looks at the subject and asks; why are we still building in flood zones and where should we be building instead? RETREAT FROM A RISING SEA would seem to be his answer.
Orrin H. Pilkey grew up in a house which was flooded by Hurricane Camille in 1969 and was destroyed by Hurricane Katrina in 2005. House sites in that neighborhood are still offered for sale. With Linda Pilkey-Jarvis and Keith C Pilkey he has examined the probable loss, as they see it, of vulnerable cities such as New Orleans and Miami, and the preparedness of New York versus the Netherlands, much of which land is already below sea level. People like to live along coastlines and this makes trade convenient while freeing up inland areas for farming. But our history shows that the sea has been a source of danger. Japan has 'tsunami stones' some six centuries old, placed to show people a line below which it was unsafe to build. As population increases around the world, more building has occurred in risky areas. Beach protection measures have been introduced, to prevent coastal erosion or to block the removal of sand. But city managers and developers continue to allow building in vulnerable zones while NASA scientists measure the sea level as rising.
Refugees from rising water are already part of today's news, with Arctic shorelines receding and Pacific islands abandoned as the water table becomes salty. As deltas become inundated, fertile land as well as homes and ports will vanish, and the rest of the world's population will have to make room, just when our water treatment centers, landfills, hazardous storage facilities, nuclear plants, harbors and industrial ports are threatened.
I'm pleased that the text explains terms which may be unfamiliar to readers. Sea levels are measured by tidal gauges and satellites. Even the gravitational pull of large ice masses and water aquifers can now be measured. Local sea level rise can be caused by the land subsiding as freshwater or oil is extracted or the weight of a city compresses its earth base. Global sea level rise has been ongoing since the end of the last Ice Age but is now occurring much faster, due to melting of freshwater ice - the glaciers have all but gone and now the Arctic and Antarctic ice sheets are melting. Good, long-term science and reliable records are quoted throughout. Significant paragraphs are highlighted.
The authors stress that vast amounts of money will be spent on sea defenses and they believe this battle will not be won. They propose moving communities and important heritage collections sooner rather than later. Florida is a prime example; sea walls would cut people off from the beaches, while salinity in the water table will kill the trees and make water undrinkable. Water will seep up through the permeable limestone and storms will toss waves over the walls to flood a city with salt water and sewage. New sea walls are being built which protect large individual homes, despite being unsightly, because wealthy people influence property laws. The cost of saving Miami - with five million residents, averaging six feet above sea level - will prevent the saving of small communities. New Orleans averages two feet below current sea level.
Suggestions given include raising buildings on pillars to let the floods wash underneath, and turning parks and underground parking into excess water storage. The Dutch, who reclaimed their peaty land from the North Sea with dykes, are protecting some areas and abandoning others. Nature's ways of sopping up water, saltmarsh and peat bogs, are being recognized as hugely valuable. But we need to make long term infrastructure preparations now. Every storm brings more lives lost, says the team.
Here in Dublin, one neighborhood was flooded in a storm described as a 'once a century event'; this storm recurred nine months later. The west of Ireland has been under water for most of the 2015-16 winter, on the Shannon flood plain; the sea is higher than in previous years, so the river has nowhere to drain. Rural homes and businesses are devastated despite towns having defenses and demount-able river walls. The economic and human cost can only be guessed at presently, with insurance companies refusing to re-insure. I didn't need this confirmation that the 2016 book RETREAT FROM A RISING SEA is important. Case studies include Norfolk, Virginia, where a neighborhood's roads now go underwater at least twice a month and a Dutch engineer has been hired to propose ways to hold back Chesapeake Bay. This well-considered book packed with strong evidence should be read by householders, city managers, students of oceanography and anyone else with an interest. Which will be most of us.
SUMMARY
With its 28-foot storm surge and 174 mph winds, 2005's Hurricane Katrina was responsible for nearly 2,000 deaths and more than $100 billion in damage. The event was only a preview of what will soon hit coastal communities as climate change increases the power of storms that can lay waste to critical infrastructure, such as water-treatment and energy facilities, and create vast, irreversible pollution by decimating landfills and toxic-waste sites. This big-picture, policy-oriented book explains in gripping terms what rising oceans will do to coastal cities and the drastic actions we need to take now to remove vulnerable populations.
The authors detail specific threats faced by Miami, New Orleans, New York, and Amsterdam. Aware of the overwhelming social, political, and economic challenges that would accompany effective action, they consider the burden to the taxpayer and the logistics of moving landmarks and infrastructure, including toxic-waste sites. They also show readers the alternative: thousands of environmental refugees, with no legitimate means to regain what they have lost. The authors conclude with effective approaches for addressing climate-change denialism and powerful arguments for changing U.S. federal coastal-management policies.
---
What do you think about this review?
Comments
No comments posted.

Registered users may leave comments.
Log in or register now!