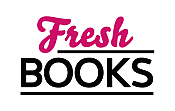 Summer Reads are HOT in July!
"Following her instincts leads her into trouble!"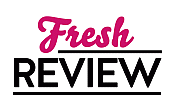 Reviewed by Clare O'Beara
Posted April 9, 2016

Erotica | Romance Contemporary
The fun of reading erotic novels, if we're honest, is to find out what it's like to do something we'd never do. For instance, I'd never decide to stalk an older man who has been leering at me for half an hour and staring down the front of my blouse. Sure enough this is what the heroine decides to do in DIDN'T I WARN YOU.
Angelina seems a responsible girl at heart; just out of college, she's put together a sample article on homeless people and is hoping to be hired by a magazine. Hormones are running high however when she ignores the creepiness of the stranger staring at her in the café. She's actually so bad at stalking that by the time she is picked off the road by another total stranger and brought to meet Haithem, he's not only got all the data on her background but he invites her aboard his yacht for two weeks of sailing. Angelina has failed to tell anyone where she was going - remember, this is all about things we would never do - so as reality suddenly hits, she starts to see the luxurious yacht as a possible trap.
The tale is set in Melbourne but could be any city in the modern world, where people travel and meet other cultures. Haithem has definitely got concealed motives for being there and we learn that he doesn't respect women. He intends to get Angelina drunk on champagne before taking her to bed, without even a conversation. She comes to her senses... and through a mischance the next thing Angelina knows, they've been at sea for twelve hours.
The suspicious, furtive Haithem, who has armed guards, is clearly more than a playboy but we only get to see his thoughts and motives after some time. Could he have a good side? Is there anything to engage our sympathies? The erotic fantasy that a strong cold man can be redeemed by a good woman comes to the fore; another fantasy that sends younger women to seek flings with bad boys is perhaps more easily explained by the ladies just not wanting to be under pressure to settle down yet. Author Amber A. Bardan makes the most of the situation and keeps the reader guessing. For all the lessons Angelina learns, this suspenseful story DIDN'T I WARN YOU is a romance, and it packs an unusual energy which will endear it to adult romance fans. Try this escapist adventure if you dare. Amber Bardan will be following it soon with DIDN'T YOU PROMISE in the Bad For You series.
SUMMARY
Not everything dangerous is bad.

From the moment Angelina laid eyes on him, she fell into a fantasy. Mysterious, foreign, gorgeous, Haithem offered her what she needed most—a chance to feel again.

But Haithem is much more than he appears to be. He lives in a world of danger where everything comes at a price.

For Angelina, that price is her future.

He's made sure the life she's left behind is in tatters. Made her family believe she's dead. He talks about protecting her, about keeping her safe, but she can't distinguish his truth from his lies. She can't separate her pleasure from his betrayal.

Haithem warned her. He told her he'd make her heart race, her body come alive, and her most primal needs rush to the surface. His for the taking.

He didn't say she'd come to love the devil who's destroying her, even as he keeps her prisoner.
---
What do you think about this review?
Comments
No comments posted.

Registered users may leave comments.
Log in or register now!