"To solve the Kroll Cemetery Riddle or Not, This is the Question"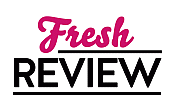 Reviewed by Katherine Petersen
Posted April 3, 2016

Thriller Paranormal - Supernatural | Romance Suspense
THE VISITOR, the long-awaited fourth book in Amanda Stevens' Graveyard Queen series, has finally arrived, and it was well worth the wait. Stevens experienced a devastating personal tragedy, and I can't help but think her pain impacted both her writing and the storylines as well. Stevens gives readers a gritty, haunting novel in which Amelia's insecurities are highlighted and her emotions are more raw than in the previous three tales.
Stevens has hinted all along that Amelia's gift has much more to it than just seeing ghosts. In THE VISITOR, she has two entities to confront, but uncovering their intentions, if they're not the same, becomes a difficult task. She feels pulled to Kroll Cemetery where a mass suicide took place nearly a half century ago and begins to understand her calling might encompass solving the mysteries of the dead. Readers will learn more about the depths and complexities of Amelia's power as well as secrets of her family's past.
Amelia has never shared her ability to see beyond the living world with her lover, John Devlin, partly because she's always been secretive, but also because he disdains the supernatural world. But Devlin has secrets of his own, and we only get glimpses of them. THE VISITOR is the first story in which we truly see them as a couple, so the fact they both appear to face a crossroads becomes even more compelling. With both concealing so much, it's hard to see how they can navigate a path together.
I heartily recommend this series, but I do think the stories will have more meaning and a stronger draw if readers start at the beginning with The Restorer. Stevens has a talent for character development, vivid descriptions and completely brining the reader into her world. Charleston, where this series takes place, is one of my favorite places to have stories take place as well.
SUMMARY
My name is Amelia Gray. I'm the Graveyard Queen.
Restoring lost and abandoned cemeteries is my profession, but I'm starting to believe that my true calling is deciphering the riddles of the dead. Legend has it that Kroll Cemetery is a puzzle no one has ever been able to solve. For over half a century, the answer has remained hidden within the strange headstone inscriptions and intricate engravings. Because uncovering the mystery of that tiny, remote graveyard may come at a terrible price.
Years after their mass death, Ezra Kroll's disciples lie unquiet, their tormented souls trapped within the walls of Kroll Cemetery, waiting to be released by someone strong and clever enough to solve the puzzle. For whatever reason, I'm being summoned to that graveyard by both the living and the dead. Every lead I follow, every clue I unravel brings me closer to an unlikely killer and to a destiny that will threaten my sanity and a future with my love, John Devlin.
---
What do you think about this review?
Comments
1 comment posted.
Re: To solve the Kroll Cemetery Riddle or Not, This is the Question

This is a wonderfully dark, gothic, romantic series with ghosts and other entities. Start with the first book and read it through to The Visitor. Then you will be whining for the next installment which comes out in September or October. This series is creepy and beautifully addictive.
(Pat Dupuy 4:40pm April 11, 2016)
Registered users may leave comments.
Log in or register now!