"I can say without a doubt that this is one of my favorite books in the series."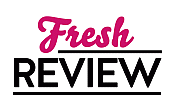 Reviewed by Magdalena Johansson
Posted March 26, 2016

Historical | Mystery Historical | Suspense
THE MURDER OF MARY RUSSELL is the fourteenth book in the Mary Russell and Sherlock Holmes series, and I have read every single one of the books. This series is actually one of my absolute favorites, and to say that I've been waiting to read this book is an understatement. The title is very ominous, and I had no idea what the book would be about. Except it seemed by the title that Mary Russell would be murdered in this book? A horrifying idea, I thought. And I started to read the book to see what Laurie R. King had put together this time. I could hardly put THE MURDER OF MARY RUSSELL down. It was entrancing and nerve-wracking good.
The story starts with Mary Russell getting a visitor at her and Sherlock's home in Sussex. She is all alone in the house, and the visitor makes her feel uncomfortable because there is just something about the visitor that unnerves her. As the story progresses, the storyline shifts to Clarissa Hudson, or as we are more familiar with her Mrs. Hudson. During the progress of the book, Mrs. Hudson's childhood and adolescence years are revealed as goes between the later half of the 1800-century and the storyline in 1925 with Mary Russell and her visitor. The storylines will, later on, merge before the thrilling ending.
At first, I was a bit frustrated about going back in time since the storyline in 1925 was the more intense one, but after a while, I really got hooked in learning more about Mrs. Hudson. Mrs. Hudson has always been a woman in the background, but in THE MURDER OF MARY RUSSELL, King put the focus on her. Yes, Mary Russell and Sherlock also have big parts in this book, but King shows the reader that this commonly housekeeper, who has been with Sherlock Holmes for decades, is not who she seems to be. For Mary Russell it is a bit of a shock to learn the woman she sees as a substitute mother has so many secrets.
THE MURDER OF MARY RUSSELL is a thrilling book. I can say without a doubt this is one of my favorite books in the series. The story is strong and fascinating, and there are so many poignant scenes I would love to tell you about, but I don't want to spoil the story for you.
You can probably read it as a stand-alone, but I recommend starting from the beginning with the first book; THE BEEKEEPER'S APPRENTICE if you really want to be able to enjoy this book. I think the effect will be stronger on a reader if the person in question has read at least one previous book.
THE MURDER OF MARY RUSSELL will appeal to readers of historical mysteries, and if you like Sir Arthur Conan Doyle's Sherlock Holmes books then you should definitely read this one!
SUMMARY
Laurie R. King's bestselling Mary Russell–Sherlock Holmes series weaves rich historical detail and provocative themes with intriguing characters and enthralling suspense. Russell and Holmes have become one of modern literature's most beloved teams. But does this adventure end it all?
Mary Russell is used to dark secrets—her own, and those of her famous partner and husband, Sherlock Holmes. Trust is a thing slowly given, but over the course of a decade together, the two have forged an indissoluble bond.
And what of the other person to whom Mary Russell has opened her heart: the couple's longtime housekeeper, Mrs. Hudson? Russell's faith and affection are suddenly shattered when a man arrives on the doorstep claiming to be Mrs. Hudson's son.
What Samuel Hudson tells Russell cannot possibly be true, yet she believes him—as surely as she believes the threat of the gun in his hand. In a devastating instant, everything changes. And when the scene is discovered—a pool of blood on the floor, the smell of gunpowder in the air—the most shocking revelation of all is that the grim clues point directly to Clara Hudson.
Or rather to Clarissa, the woman she was before Baker Street.
The key to Russell's sacrifice lies in Mrs. Hudson's past. To uncover the truth, a frantic Sherlock Holmes must put aside his anguish and push deep into his housekeeper's secrets—to a time before her disguise was assumed, before her crimes were buried away.
There is death here, and murder, and trust betrayed.
And nothing will ever be the same.
---
What do you think about this review?
Comments
No comments posted.

Registered users may leave comments.
Log in or register now!