"A techno-thriller revolving around surveillance and concealed crimes"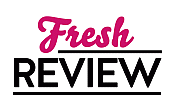 Reviewed by Clare O'Beara
Posted March 18, 2016

Suspense Techno | Thriller Spy
THE GOD'S EYE VIEW is a super-secret programme dedicated to spying on just about everyone, and NSA superiors are hoping the public doesn't get to know about it or let alone leak it.
A great deal of layered information is required to understand the plot, which generates some of the lines which science fiction readers call "As you know, Captain..." Still, I don't have the security clearance of the generals we meet, so the explanation has to be conveyed somehow. Other terms, like tradecraft, passive surveillance, insider threat and biometric recognition, belong firmly to the spy thrillers. In the years following Snowden, we find matters have become much more rigorous.
Evie Gallagher has been installing, accessing and compiling CCTV camera data from around the world for the NSA. If two suspicious persons meet anywhere, the computer flags it. She's unhappy that she reported a CIA sysadmin worker meeting a journalist, and shortly afterwards the agent was found dead in an apparent suicide. Her boss Anders assures her nothing untoward occurred. But he's a general, and he would say that, wouldn't he? Now, an agent called Perkins has been spotted meeting a journalist called Hamilton in Turkey. More trouble. Perkins knew to leave his phone in his hotel room and pay by cash, but he didn't know the NSA spied on internet café cameras in Turkey as part of God's Eye. Evie Gallagher decides to wait and see what will occur. Anders, meanwhile, goes straight for assassination orders.
Among the sinister cast is a man named Manus, a tool of Anders. He deserves special mention because his hearing was lost during childhood violent abuse. We're told a lot of unpleasantness about his background, with no explanation for why he was bullied non stop; this period resembles 'Ender's Game'. He's now a retained abductor and killer who doesn't ask questions. Countering this chiller, we meet Daniel Perkins, a more ordinary guy, deeply concerned after the death of the woman who designed the security around God's Eye. Did someone ensure her silence, and make it look like a random killing? He has taken her files and in Turkey, passed them to a young computer-savvy journalist, Hamilton. But that man is seized, supposedly by ISIS, within hours. Perkins knows the story is rubbish and he's terrified.
If you're not already feeling ice-water in your veins, you will be as you continue to read. Evie Gallagher, a divorcee with a young hearing-impaired son is the most human and heroic character, to my mind. Everyone is talking about the Hamilton kidnapping, and she doesn't know what to do. I'm wondering what I would do in her place. THE GOD'S EYE VIEW by Barry Eisler shows us that handing anyone too much power gives them delusions of absolute control and simultaneously makes them paranoid. After reading this techno-thriller you'll be scrapping your smartphone, driving a thirty-year- old car and travelling with only carry-on bags. Because you never know.
SUMMARY
Knowledge is power…and they know everything.
NSA director Theodore Anders has a simple goal: collect every phone call, email, and keystroke tapped on the Internet. He knows unlimited surveillance is the only way to keep America safe.
Evelyn Gallagher doesn't care much about any of that. She just wants to keep her head down and manage the NSA's camera network and facial recognition program so she can afford private school for her deaf son, Dash.
But when Evelyn discovers the existence of an NSA program code-named God's Eye, and connects it with the mysterious deaths of a string of journalists and whistle-blowers, her doubts put her and Dash in the crosshairs of a pair of government assassins: Delgado, a sadistic bomb maker and hacker; and Manus, a damaged giant of a man who until now has cared for nothing beyond protecting the director.
Within an elaborate game of political blackmail, terrorist provocations, and White House scheming, a global war is being fought—a war between those desperate to keep the state's darkest secrets and those intent on revealing them. A war that Evelyn will need all her espionage training and savvy to survive. A war in which the director has the ultimate informational advantage: The God's Eye View.
---
What do you think about this review?
Comments
No comments posted.

Registered users may leave comments.
Log in or register now!