"A gruesome and thrilling monster book sure to hook the reader!"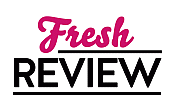 Reviewed by Magdalena Johansson
Posted March 15, 2016

The US government relocated over eight hundred families from Love Canal, New York in 1979 after decades of toxic contamination. But, not all people wanted to leave, some stayed behind on the outskirt of the disaster area and some went underground. And, there they hid, changed, breed, and waited...
Four decades later Love Canal has is been renamed Black Creek Village and the area has been restored to house residents once more. The people living there remember the tragedy, but they don't know about the monsters that are living close. But they will soon learn. When a snowstorm isolates western New York the monsters come up and they are hungry...
I had a bit of a reading slump the other day, and I needed to read something that was not too heavy, something that would entertain me. Some people may go for a chick-lit or perhaps a cozy mystery book. I choose a monster book. I just know that it will take away the funk I'm in. Sure a cozy mystery could probably help also, but sometimes I just love to get lost in a really gruesome monster book. And I was really lucky because BLACK CREEK is really good. This is the first book I have read by Gregory Lamberson, and I'm impressed because he managed to write a truly disturbing story.
The story starts off a bit slow, introducing the characters and getting the reader to know the backstory of Black Creek. Peculiar things happen during the weeks that lead up to the snowstorm; a young boy gets frightened by something in a forest, an old lady gets frightened by someone watching her outside her house, etc. And, then the snowstorm hits and some residents are more prepared than others. But in the end they are all prey. I had no clue about whom would live or die which meant that the last part of the book was agonizing to read since I had grown fond of the characters.
BLACK CREEK is not a book for the fainthearted. There are several nasty scenes, particularly towards the end of the book. But it's a great book for those who like to read paranormal horror stories with monsters. I am impressed, and I will keep a look out for other Lamberson books.
SUMMARY
In 1979, the US government relocated more than eight hundred families from Love Canal, New York, after decades of toxic contamination. Not all of the residents left: some remained in their homes on the outskirts of the disaster area. Others went underground. Hiding. Changing. Breeding.
Almost four decades later, Love Canal has been renamed Black Creek Village and restored for inhabitation. The residents there and on neighboring Cayuga Island remember the tragedy of Love Canal but have no knowledge of the monsters living below the surface. When the worst snowstorm in forty years isolates all of western New York, the forgotten inhabitants of Love Canal emerge from hiding to reclaim what once belonged to them.
And they are hungry.
---
What do you think about this review?
Comments
No comments posted.

Registered users may leave comments.
Log in or register now!