"Passion and peril in the Peak District"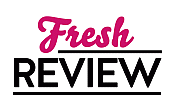 Reviewed by Clare O'Beara
Posted March 11, 2016

Mystery Police Procedural | Mystery
With the previous book in the Cooper and Fry series, I remarked that crime books do not generally bring happy ever afters. We can still learn from the characters who continue with their lives despite personal difficulties. THE MURDER ROAD is fifteenth in the gritty drama series set in the Peak District, and by now the landscapes feel familiar; the main characters feel like friends. Life in Derbyshire and Yorkshire is changing, and they have to change too.
Ben Cooper is considering buying a house in Eastvale, a cottage in need of renovation. Single again, promoted, the policeman isn't all that sure he wants to stay in the village. Diane Fry works harder than ever, on cases of men grooming vulnerable young girls in Manchester. The biggest issue at present near Eastvale is a traffic holdup, which turns out to be worse than it sounds. A truck went astray and got stuck under a low bridge, and the driver cannot be found. All that's visible of him is some blood on the cab seat. Detective Inspector Cooper has to investigate.
Gavin Murfin the older non-politically correct cop is retiring and new officers arrive. As well as the female former RAF officer Carol Villiers, we meet newcomer DS Devdan Sharma, an Asian officer. But the longstanding countryside cops don't take to being bossed around by a newcomer from the city, let alone from a different culture. Similarly among residents of a small hamlet, incomers with show-off barn conversions scorn the long-established hillside farmers, who are suspicious of a new couple in a self-sufficiency lifestyle. But all these residents want their road cleared, and all deny knowing anything about the truck or its driver.
Old rail trucks, closed coal mines, overgrown hillsides, major modern transport routes, pose problems for Ben Cooper on this case. He's been used to tramping the hills all his life, but now he's supposed to do the office work. When a tracker dog turns up a tragic find, Ben has his hands full.
I found the nicest part of the story was seeing inside a sweet factory where sweets I grew up chewing are still made. There's plenty of landscape for Stephen Booth's fans, and THE MURDER ROAD typically looks back over the years to discover motives and family histories. Stephen Booth has created another atmospheric chiller up to his best standard, full of painstaking detective work and large as life characters.
SUMMARY
For fans of Broadchurch, Louise Penny, and Peter Robinson comes a spellbinding new novel from internationally bestselling author Stephen Booth
Welcome to the picturesque English village of Shawhead, where there's one road in and one road out. And on that road this morning is an abandoned vehicle...with an ominous bloodstain inside.
It's a mystery. It could be a murder. Where—and who—is the driver? Whose blood has been discovered? Why are the people of Shawhead so hostile toward Detective Ben Cooper, sent in to take charge of the investigation?
As Cooper peels back layers of lies and exposes dark secrets to the light, he draws ever closer to a killer hiding in plain sight. Packed with atmosphere, suspense, and surprises, The Murder Road is Stephen Booth's most unforgettable novel yet.
---
What do you think about this review?
Comments
No comments posted.

Registered users may leave comments.
Log in or register now!