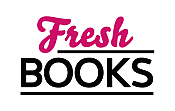 December brings fabulous reads!
"Atmospheric story about the relationships between people and land"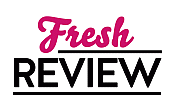 Reviewed by Samantha Randolph
Posted March 10, 2016

Curley loves his home with his Papaw. They live in the Appalachian Mountains, and Curley could spend all day enjoying the beauty of nature with his friend, Jules. On top of that, Papaw has been giving Curley a word once a week to help him learn how to express himself to his fullest. When a new boss takes over the mountain mining group, Curley must use both his love of the land and his powerful words to save the place he calls home.
As someone who lives around the Appalachian Mountains myself, I was looking forward to SAVING WONDER. Mary Knight does a stunning job of capturing the beautiful atmosphere of the area and the people. Beyond that, Knight masterfully shows the common duality people who live in mountains where there is coal mining experience: they hate the harm it does to the land, but it often provides much needed work. Curley, who has lost family to coal mining accidents, sees this around him, but he knows the mountains are vital and must be preserved, though it may cost his family personally. His use of vocabulary will also make a great addition to younger readers as they expand their own vocabulary as well.
While I enjoy Curley's development and devotion to his home, his character is sometimes a bit frustrating, especially when it comes to his best friend and crush, Jules. Jules herself isn't as developed as she could be, and while Curley may mean well, he sometimes shows an uncomfortable lack of respect for her as she starts to like the new boy in school.
Though it has its flaws, SAVING WONDER is an enjoyable read, especially for those who love mountain life. The descriptions of nature are lovely, and there is no doubting the immense bond that people can feel to the land around them.
SUMMARY
Having lost most of his family to coal mining accidents as a little boy, Curley Hines lives with his grandfather in the Appalachian Mountains of Wonder Gap, Kentucky. Ever since Curley can remember, Papaw has been giving him a word each week to learn and live. Papaw says words are Curley's way out of the holler, even though Curley has no intention of ever leaving.
When a new coal boss takes over the local mining company, life as Curley knows it is turned upside down. Suddenly, his best friend, Jules, is interested in the coal boss's son, and worse, the mining company threatens to destroy Curley and Papaw's mountain. Now Curley faces a difficult choice. Does he use his words to speak out against Big Coal and save his mountain, or does he remain silent and save his way of life?
From debut author Mary Knight comes a rich, lyrical, and utterly transporting tale about friendship, the power of words, and the difficult hurdles we must overcome for the people and places we love.
---
What do you think about this review?
Comments
No comments posted.

Registered users may leave comments.
Log in or register now!