"The beautiful and the daring in this frontier romance"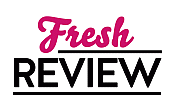 Reviewed by Clare O'Beara
Posted March 10, 2016

Romance Historical | Women's Fiction Historical
The pioneering days are at their height in this romance tale of daring communications riders and the support system which enabled them to function. PONY EXPRESS COURTSHIP is first in the Saddles and Spurs series. A widow with a piece of land and some likely sons is engaged to run a Pony Express home station and provide riders and mounts for the mail packets. Seth Armstrong arrives as an official of the Pony Express, his orders to set up the home station, swear in and train the riders. Since there is no man of the family over age, Seth has to deal with the capable but conservative widow Rebecca Young and her truculent, keen or excitable boys. A little confusion could arise here for the reader; Rebecca tells us she was married for twelve years and has one daughter, but we find that she adopted several boys from a local orphanage which had no room for children over the age of twelve. The eldest, Jacob, is now twenty. Rebecca won't be able to provide income for all the lads when they want to have homesteads and families of their own. The mail riding seems their best opportunity. But it carries dangers.
Tongues start to wag in Dove Creek when Seth and Rebecca come to town for lumber to build a barn. You'd think that passel of children would be sufficient chaperones. Finding it hard to adjust, Rebecca talks with Seth each evening so she knows her boys are in safe hands. She starts to enjoy his worldly company and sound advice, while trusting in Providence to solve the chaperone issue. Seth comes to admire the strong lady, but he's moving on to marry in California. He just hasn't told Rebecca yet.
I loved finding out about the organisation of the Pony Express, the oath the riders took and the life they led. For instance the boys are not allowed to swear or drink, but need to be capable of tending a horse and using a pistol. Orphans are preferred. They carry mail from Missouri to Sacramento in ten days. The stage coach also makes the homestead a halting point, so passengers can stretch their legs and buy food, and the drivers can water the horses. Communications are fast, unifying the scattered towns. This is an inspirational story which fits well with the times. Rhonda Gibson has created PONY EXPRESS COURTSHIP around the sparse facts known, with a gorgeous, sweet romance suitable for all ages.
SUMMARY
Winning the Widow's Heart
Turning her farm into a Pony Express station is the only way for recently widowed Rebecca Young to provide for her seven adopted sons and her young daughter. It also means contending with new station manager Seth Armstrong as he trains her boys to be riders. But Rebecca soon sees he has her children's best interests at heart-and perhaps hers, too.…
Seth plans on staying long enough to teach the boys how to survive the trail, before continuing on to search for his lost mail-order bride. But now, as he works so closely with Rebecca and her children, he's glimpsing the possibility of a different future. Could changing course bring this cowboy the chance of true love and fatherhood he never expected?
Saddles and Spurs: Daring Pony Express riders risk all for duty- and for love
---
What do you think about this review?
Comments
No comments posted.

Registered users may leave comments.
Log in or register now!