"Life after death - in a computer system"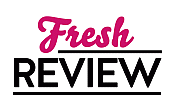 Reviewed by Clare O'Beara
Posted April 9, 2016

Thriller Techno | Science Fiction Suspense/Thriller
As hinted by the word virtual in the title, this futuristic thriller explores the possibility of living through computers. Another dimension is added by considering the philosophy of what this means for humanity and identity. THE CHURCH OF VIRTUAL SAINTS by Michael Brookes is a somewhat tongue-in-cheek title, but if a person's consciousness could live on after their death, stored in a computer and self-aware, soon enough someone would be making money out of 'life after death'.
A jailed computer hacker in Britain has just started to adjust to sporadic violence and hardship when he is offered a chance to get out provided he works for a shadowy firm. Dan Emmet doesn't need to think twice. He's no tough guy, and this work is the only way he'll see a computer again. Dan previously featured in a book called 'Faust 2.0' in the 'Morton and Mitchell series' where he was trying to find an online girlfriend and realised he was being led on by an artificial intelligence computer. Now Morton, a lawyer, makes him this offer and Dan can't wait to get back to the internet.
A woman called Sarah Mitchell, also from the previous story, is being held captive by a computer network owner who is experimenting with storing a human personality in computers. He needs Sarah's programming skills to help create interfaces, because the personality has to be able to interact with people in the real world to convince them that it is still alive. On this basis he is building a 'church' which presently consists mainly of servers, tablets and armed guards. Give it time.
Through Dan's endeavours to free Sarah we learn about some methods used by hackers, such as sending viruses to take over personal computers around the world and cause those computers to flood specific cell masts and servers with requests, in order to let a spy message slip through in the chaos. But Dan doesn't go unnoticed and the Church of Virtual Saints is ready to retaliate. That's if some Russian mobsters don't catch him first.
I admit to not getting into the philosophy debate but otherwise had a good time with the lively story. Anyone who read the first book would get more out of it, but THE CHURCH OF VIRTUAL SAINTS can stand alone and will please SF fans. Due to high levels of violence I recommend this novella-length book for adult readers.
SUMMARY
While experimenting with human consciousness Adam Samuels discovers a being which transforms his life. It's a religious experience beyond anything possible in the conventional world, and together the two lay down the plan for humanity's ultimate quest - to become like God.
But some consider the development a threat to mankind itself, and will stop at nothing to put an end to it.
Despite the destruction of the artificial intelligence known as Misty Felice, GCHQ investigator Sarah Mitchell and hacker Dan Emmet each continue to suffer from its twisted legacy.
The Church of Virtual Saints follows on from Faust 2.0.
---
What do you think about this review?
Comments
No comments posted.

Registered users may leave comments.
Log in or register now!