"Beware what lurks in the wine cellar!"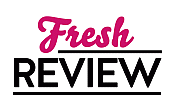 Reviewed by Viki Ferrell
Posted March 1, 2016

Drew and Madeline Farthering are attending a Regency Party at Winteroak House, the home of Sterling Cummins. Tal Cummins, Sterling's son, has been a lifelong friend of Drew's. Tal, Drew, and Nick Dennison all grew up together and attended Oxford University at the same time. Nick is Drew's Estate Manager and is attending the gala event with Carrie Holland and her brother Will. Carrie and Nick met when Madeline and Drew married six months ago and have a budding romance that both hope will blossom into a permanent relationship.
The Regency Party lasts a week, with everyone dressing in Regency period clothing for all events. Everything goes extremely well until the Gala Ball at the end of the week. Tal's fiancée, Alice Henley, begins to act very strange, clinging to Drew and demanding he dance with her. She becomes hysterical, begins convulsing and drops to the ground. When they get her into bed, she no longer has a pulse. Alice is dead. The local doctor and constable are called, but inspectors from Scotland Yard show up first. Sterling Cummins is arrested for trafficking in cocaine and contributing to Alice's death. Everyone is completely shocked. Sterling has been an upstanding member of this community all his life.
Drew cannot resist the temptation to once again dive into the case. He feels it is his calling, and thus the investigation begins. But when two more people at Winteroak House are murdered, while Sterling Cummins is locked up, more questions begin to surface as to who is really behind all these murders.
Julianna Deering paints a romantic picture of yesteryear in DRESSED FOR DEATH, a 1932 inspirational cozy mystery. Her detailed descriptions give us a vivid portrait of English estates, gardens and the countryside. Ms. Deering captures the Regency period costumes beautifully with her pen, and you can just see each one of them in your mind's eye. This is my fourth visit to England with the Fartherings. Drew fancies himself an amateur sleuth and has been instrumental in helping the local police inspector solve several cases. There are several major and minor characters in DRESSED FOR DEATH, and each plays a role in bringing the plot to a climax. Old characters are returned and new characters are born to create a charming story in this Drew Farthering Mystery series. Inspirational thoughts are woven throughout the pages, echoing scripture. Do not miss any of these very unique stories from Ms. Deering.
SUMMARY
A Regency-Era Costume Party Should Have Been an Amusing Diversion, But it Seems Wherever Drew Farthering Goes, Mystery-- and Murder--Are on the Guest List
Drew and Madeline Farthering arrive at a Regency-era house party at Winteroak House, excited to be reunited with old friends, including Drew's former Oxford classmate Talbot Cummins. Tal is there with his fiancée, Alice Henley, and though many present seem worried about the couple, nobody is prepared when Alice dies from an apparent overdose. Tal refuses to believe she'd taken the drugs intentionally, and a dark question arises of whether the death is an accident or murder.
The police have their own information though, and Drew is shocked when they arrest someone he's trusted and admired since his childhood--someone who's been smuggling drugs into the country for years. Stunned by what has happened, Tal begs Drew to get to the bottom of everything, but Drew has never felt more unsettled. Questioning his own ability to see people as they really are, Drew doesn't know whom to trust, and he's not ready for the secrets he's about to uncover--or the danger he'll bring down on everyone he holds dear.
Excerpt
Tell me again why I let you talk me into this?" Drew Farthering tugged at the starched cravat tied high under his chin and made a face at the little boy sniggering at him from the back seat of the Morris Eight passing on the other side of the road. He felt all kinds of fool driving through Hampshire dressed like a Regency buck, beaver hat, walking stick and all, but those were the rules. At least it wasn't a long drive.

Madeline swatted him with one white-gloved hand. "Leave that alone. Plum?eld did a beautiful job tying it, and I don't want it ruined before we even get there."

He sighed, and she leaned over to kiss his cheek.

"You let me talk you into this, darling," Madeline said, "because you adore me and it was the only thing I wanted for our anniversary."

"Ah, yes, the ever-glorious tenth of December, 1932. Still, six months isn't a proper anniversary, you know." He huffed, hiding his smile from her. "You're just trying to set Nick up with your friend Carrie again."

She did look perfectly fetching in her white muslin dress and short Spencer jacket. A broad-brimmed straw hat, trimmed with silk violets and held on with a wide cherry- colored ribbon just the shade of the jacket, finished the pic- ture. She obviously knew just how tempting she was.

"Not again," she said. "Still. And this time he won't have to be running around seeing to everything at the estate. They'll both have a whole week of enjoying themselves and getting to know each other better." She slipped her arm through Drew's and snuggled against him. "I'm glad your friends don't mind if we bring them along."

"Old Cummins? Of course he doesn't mind. The more the merrier, that's his motto. His wife's a bit quieter, but I'm sure you'll like her. They're both perfectly grand. A bit Victorian, mind you, yet not stuffy. Oh, Tal and his ? ancée will be there, as well. He and Nick and I will have a chance to catch up. Haven't seen him since Oxford."

"What's he like?" Madeline asked, resting her head on his shoulder.

"He's a good chap. Good at history and languages, though no head for figures at all. He'd have punked out in mathemat- ics if Nick hadn't pulled him through. Can't tell you I was much better. Oh, I say!"

The Rolls-Royce crested a hill, giving them a glorious view of Winteroak House, the Cummins estate. It gleamed white in the lush sea of green grass surrounding it, a grand manor house in the Georgian style, three floors high and at least fifteen windows wide. The entrance was grander still with columns and a marble bas-relief of the family coat of arms above the doorway. No matter if the family belonging to the coat of arms happened to have sold the house decades before.

"I've always thought it a nice view of the Solent," Drew said, and she frowned.

"What's that?"

"The Solent? It's right there, between this shore and the Isle of Wight over there. We used to go bathing in the water every day when we came down here. And we'd dig fossils on the beach and in the old caves. It was grand."

Madeline sat up, eyes shining as she looked down on it all. "How long has it been since you've been here?"

"Oh, several years now. I'd forgotten how nice it is. Tal had Nick and me down from school during the hols a few times. That is when we weren't up at Farthering Place. I think my parents spent some time here with Mr. and Mrs. Cummins when they were ?rst married, but mostly the Cumminses came up to visit us."

"I hope Nick won't be late," she said, looking back at the road behind them. "Carrie's ship was supposed to be in at two-ten."

"Don't worry, darling. There's no chance he'll miss that ship. Not since he knows Carrie's on it. Once they get in, though, they'll all have to change into the right togs before they come out here. And you know how girls are about taking forever to dress."

She pursed her lips. "And you swore it was worth the wait." "I said you were worth the wait." He squeezed her a little closer to him. "And I'll stand by that statement, but I can't answer for anyone else. I suppose they could have gotten here before us, but we won't know till we get inside."

By then they were at the park gates. A bewigged and liveried servant bowed deeply as Drew brought the Rolls to a stop.

"Good afternoon, sir."

He held out his hand, and Drew gave him their invitation.

"Welcome to Winteroak House, Mr. and Mrs. Farther- ing." He opened Madeline's door and handed her out as another servant swung open the gates. "If you would go through, madam, sir, Dryden will drive you down to the house."

Dryden, standing beside a vintage barouche pulled by perfectly matched bays, tipped his hat.

Drew frowned and got out of the car. "Wouldn't it be easier if we drove to the house? I mean, I wouldn't want anyone to have to bother with the Rolls and all that."

"Beg pardon, sir," said the ?rst man, "but Mr. Cummins is very particular on this point. He says we're not to allow anything less than a hundred years old past the gates. Guests excepted, of course. Jimmy here will see to your car and have your luggage brought up nice as you please."

Drew glanced at the boy, who couldn't have been older than sixteen, then at the Rolls, and then pleadingly at Madeline. Eyes twinkling, she took his arm and drew him toward the barouche.

"It'll be fine, darling," she murmured as the boy handed Drew his beaver hat and walking stick and then hopped behind the wheel.

"Not to worry, gov," said the boy as he revved the engine. "I'll treat 'er better than me own gran."

Then with a spatter of gravel he and the Rolls were gone. Drew looked longingly after them and sighed. "All right,

Mrs. Farthering, shall we?"

She made a brief curtsy, head modestly lowered. "Thank you, sir."

Before they reached the barouche, another car came over the rise and pulled up to the gates. It was Nick in the Daimler, with Carrie Holland in the front seat beside him. Drew didn't recognize the young man, perhaps sixteen or seventeen years old, who sat in the back.
---
What do you think about this review?
Comments
No comments posted.

Registered users may leave comments.
Log in or register now!