"Learn to know the wolf and you can train a better dog"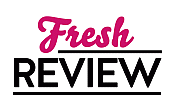 Reviewed by Clare O'Beara
Posted February 24, 2016

We all know dogs are descended from wolves, but dogs have been the helpers of humans for so long sometimes we forget. Bryan Bailey explains that EMBRACING THE WILD IN YOUR DOG can be helpful to both dog and owner. If we understand how dogs communicate, how they interact and how they see us, we can build a better relationship.
Observing wolves was part of Bailey's Alaska upbringing, trained in wilderness survival skills by a mentor who was a US Army Green Beret. He recounts tales of tracking wolves through snow country and learning how they behaved. His own sled dogs provided further lessons; these working dogs are still close to the wolf and not pampered like house dogs. But most pet owners, he states, fear wolves, treat pets like family members and hear how training with kindness is the only way and there are no savage dogs, just bad owners. A dog will possibly bite a child - some breeds more than others, but no dog is safe to be left with a small child.
Not surprisingly to an animal owner like me, Bailey reflects that the American pet industry is a multi-billion dollar earner, and households in a recession will keep buying pet food by choosing not to eat out. He believes many pet products satisfy the owner's whims but not the animal's natural needs. They can turn the dog into a cute little person in the owner's mind. But anthropomorphism means owners can't prevent a dog from chasing a squirrel across a road. Dogs need to be trained to accept the owner as leader and to obey. Dogs working with the police or service dogs need to be trained for obedience.
Bailey, a professional dog trainer and former police K-9 officer, comes across as sceptical of the pet products industry. Well, I agree that any business is out to make money, but pet food improvements are one reason why pets live longer today. Bailey also says he was unusual as a child in preferring to read 'Call of the Wild' and 'White Fang' rather than comics. Everyone I knew read both novels...and we read comics.
If you've had the issues that many dog owners Bailey describes - with jumping up, digging, separation anxiety or not coming when called - you may get a lot out of EMBRACING THE WILD IN YOUR DOG. The accounts given will be of interest to dog-lovers and wolf-lovers everywhere. There are also nature quotes ahead of each chapter from sages like Black Elk and Chief Dan George. I enjoyed this read and would give the book to any dog owner... but I warn there are some distressing stories, like one about a Pit Bull rescued from a fighting ring and erroneously adopted to an unsuitable home. The wolf will out, says Bryan Bailey.
SUMMARY
Some time ago, dogs became as interwoven in the American culture as baseball, apple pie and the Fourth of July. In fact, in most households, the dogs have even trumped evolution itself and jumped straight to being four legged humans where they are adorned with human names, designer outfits and fed diets that would confound even the best nutritionist. In most cases, we've granted them our human intelligence and our sacred human emotions as well. They are no longer dogs to us, they're family! Yet, for all that man has done to carve the wolf from the wild to create a surrogate human, today's dog is still a wolf at heart and the accompanying instincts borne from such ancestry defines how the dog approaches its world.
The ontogeny of anthropomorphism, where we attach our human traits to our pets, is the most damaging and paralytic problem associated with dog ownership today. Believing in a fairy tale world where dogs possess the same moral consciousness and sense of altruism as attributed to humans has led to a drastic increase in leash laws, dogs being outlawed in a rising number of city and national parks, some breeds being banned in several states, an alarming escalation of aggression to humans, a rising cost in homeowner and business insurance, and a record number of clinically maladaptive dogs.
This book is not a training book. It does not cover obedience topics such as heel, sit, down, stay, and come. Instead, it's about righting the ship of American dog ownership by changing our perception of our dogs. It is about the author growing up in the Alaskan wild under the tutelage and guardianship of a Special Forces survival instructor who introduced him to the ways of wolves and the similarities they shared with dogs. It is about the wisdom and splendor of nature and the many life lessons she provides. Mostly, it about developing a deep understanding of the authors of your dog's behavior; nature and the wolf. In doing so, you will truly learn who and what your dog really is and the whys and hows of its behavior. You will learn the tools that nature gave them to survive and coexist in both the mountains and in our homes. You will learn how activating and deactivating natural impulses and mechanisms in your dog will lead to the harmonious existence and the control you always dreamed of.
Most of all, you will come to embrace the wild in your dog and the grace and the peace that is breathed into its acceptance.
---
What do you think about this review?
Comments
No comments posted.

Registered users may leave comments.
Log in or register now!