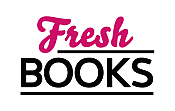 Summer Reads are HOT in July!
"Drinking and drilling through a zombie apocalypse"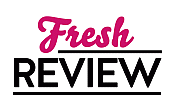 Reviewed by Katherine Petersen
Posted February 24, 2016

Science Fiction | Paranormal Thriller
Nick Mamatas's main character in THE LAST WEEKEND is an alcoholic and failed SF writer living in San Francisco. His job, if you can call it that, is to drill reanimated corpses in the forehead once they rise again after death. Vasilis, "Billy" Kostopolos's life is pretty much going nowhere fast. Born in Youngstown, Ohio of Greek parents, he chased a girl to Boston and then made his way across the country to try again. The one consistency in all this was his writing and the boozing after a failed relationship. For some reason, the rest of the country got hit harder with the zombies than the Bay Area, and foreign countries don't have much inclination to help.
THE LAST WEEKEND moves from past to present by chapter, as we learn of Billy's experiences and his passion for writing them down. Whether they're ever read or not doesn't seem to matter quite as much as the process of writing a history. He also falls in with Alexa and follows her on her quest to determine a secret she believes lies below City Hall.
It's difficult to categorize THE LAST WEEKEND as it's more a parody of horror, thriller and science fiction than actually falling into a particular genre of its own. I saw it more as a character sketch, and personally while the writing definitely has flair, the book wasn't for me. I can't even call Billy an anti-hero, because he doesn't have many heroic qualities, and he's perfectly willing to admit to his inadequacies in multiple arenas. His relationships with women give evidence to this.
THE LAST WEEKEND is dark and bleak. A lot of dark and bleak novels have lessons in them. To me, the only lesson in this one came off as "It's okay to stop trying if life sucks," and that didn't work for me. I normally don't check out other reviews before writing my own, and every once in a while, I find myself on the other side of the fence than others. Nick Mamatas's THE LAST WEEKEND is a prime example. Many love it, so if you like books that emphasize the craft of writing, character sketches and have terrific writing, give it a try.
SUMMARY
Vasilis "Billy" Kostopolos is a Bay Area Rust Belt refugee, failed sci-fi writer, successful barfly and, since the exceptionally American zombie apocalypse, an accomplished "driller" of reanimated corpses. There aren't many sane, well-adjusted human beings left in San Francisco, but facing the end of the world, Billy's found his vocation trepanning the undead, peddling his one and only published short story, and drinking himself to death.
Things don't stay static for long. Billy discovers that both his girlfriends turn out to be homicidal revolutionaries. He collides with a gang of Berkeley scientists gone berserker. Finally, the long-awaited "Big One" shakes the foundation of San Francisco to its core, and the crumbled remains of City Hall can no longer hide the awful secret lurking deep in the basement. Can Billy unearth the truth behind America's demise and San Francisco's survival—and will he destroy what little's left of it in the process? Is he legend, the last man, or just another sucker on the vine?
Nick Mamatas takes a high-powered drill to the lurching, groaning conventions of zombie dystopias and conspiracy thrillers, sparing no cliché about tortured artists, alcoholic "genius," noir action heroes, survivalist dogma, or starry-eyed California dreaming. Starting in booze- soaked but very clear-eyed cynicism and ending in gloriously uncozy catastrophe, The Last Weekend is merciless, uncomfortably perceptive, and bleakly hilarious.
---
What do you think about this review?
Comments
No comments posted.

Registered users may leave comments.
Log in or register now!