"Decon and his niece Zig moved to Half Moon Bay to start over again but the danger has just began"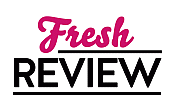 Reviewed by Shellie Surles
Posted February 24, 2016

Romance Gay | Romance Contemporary
Deacon has lead a troubled life, raised poor in a poor area, gone to jail and has almost no family. When his sister dies he realizes he must get his act together and get custody of his niece. Now that he has custody of his niece, Zig, he realizes it's time for them to start over again. He sells everything and buys a garage in Half Moon Bay.
Zig is a smart little girl who loves to read so when she sees the book store nearby, she has to go in. The little girl is a hand full, and Deacon has no choice but to follow. The man he meets there makes him lose his breath. Deacon soon realizes Lang the store owner is stirring feeling in him, he hasn't felt in a long time.
Lang is shocked by the big, sexy biker and his niece and immediately hopes they can get to know each other better. But as crazy things being to happen in town and people's lives are threatened the blooming romance between Lang and Deacon is put in jeopardy. The police try to discover where the threat is coming from and both men must face demons from their past.
FISH STICK FRIDAY is an action packed romance between two men with lots of baggage. The wonderfully rambunctious little girl Zig gives a heartfelt purpose to the story and makes you want to give her a big hug. Rhys Ford takes two men from different worlds, putting them together in a difficult situation. You get to watch as they heal each other and get Zig through the hard times, while evolving as they go. My favorite kind of romance is when things blow up and people get shot at; Rhys Ford doesn't let me down in FISH STICK FRIDAY.
SUMMARY
Deacon Reid was born bad to the bone with no intention of changing. A lifetime of law-bending and living on the edge suits him just fine--until his baby sister dies and he finds himself raising her little girl.
Staring down a family history of bad decisions and reaped consequences, Deacon cashes in everything he owns, purchases an auto shop in Half Moon Bay, and takes his niece, Zig, far away from the drug dens and murderous streets they grew up on. Zig deserves a better life than what he had, and Deacon is determined to give it to her.
Lang Harris is stunned when Zig, a little girl in combat boots and a purple tutu, blows into his bookstore, and then he's left speechless when her uncle, Deacon Reid, walks in hot on her heels. Lang always played it safe, but Deacon tempts him to step over the line... just a little bit.
More than a little bit. And Lang is willing to be tempted.
Unfortunately, Zig isn't the only bit of chaos dropped into Half Moon Bay. Violence and death strike, leaving Deacon scrambling to fight off a killer before he loses not only Zig but Lang too.
---
What do you think about this review?
Comments
No comments posted.

Registered users may leave comments.
Log in or register now!