"Gin has a new enemy to deal with...her brother's not so dead mother."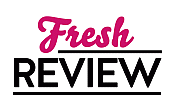 Reviewed by Shellie Surles
Posted February 22, 2016

Gin is a elemental assassin and head of the underworld, so she keeps quite a busy schedule. When her foster brother Finn's mother, who supposedly died thirty years ago, shows up, she knows something is not right. Finn is drawn in by his mother's charm and stories, while Gin fakes the kindness and tries to find out the truth. There are not many people in the world she cares about, but Finn is one, and she will do anything to protect him.
If only life could be as easy as killing everyone who bothers her, Gin would have a lot less problems. But instead she must juggle family problems along with the issues that come with running the underworld and having people always looking for a way to overthrow you.
Things heat up as the perceived threat becomes real and Gin along with her sister and boyfriend Owen must save not only themselves but Finn.
I really enjoy this tight group of family and friends who use their skill, strength and smarts to keep themselves and those around them alive. Jennifer Estep has delivered another great book in the Elemental Assassin series that you won't want to put down. BITTER BITE includes enough information so if you haven't read all the others in this series you will still be able to follow the story and enjoy the book.
SUMMARY
Which is stronger: blood ties or a battle-tested friendship? Thatís the question Gin Blanco asks when a friendís long-lost relative strolls into town. The suspicious reunion is a surprise for everyoneóand a big problem for Gin. Book fourteen in the New York Times bestselling urban fantasy series RT Book Reviews calls ďunbeatable entertainment!Ē
Itís not easy being queen bee of an underworld abuzz with crooks and killers. Wielding my potent Ice and Stone elemental magic will only get me so farómy real secret is my tight-knit makeshift family, a motley crew of cops and criminals, dwarves and playboys. My foster brother Finnegan Lane is my right-hand man, but when his suddenly not-dead relative comes back into the picture, Iím the one on the outside looking in.
Itís funny how life works: one minute your best friend is rock-steady, and the next heís doe-eyed and buying into this whole loving-relative routine to the point of ignoring you. Iíd like to be happy for Finn, I really would. But all of my instincts are telling me that beneath the syrupy sweet demeanor and old-fashioned charm, this sudden interloper is planning something. The whole shtick leaves a bitter taste in my mouth. This person might have avoided the grave once, but Iíll put anyone who hurts Finn in the groundófor good.
---
What do you think about this review?
Comments
No comments posted.

Registered users may leave comments.
Log in or register now!