"Lost girls in London form the new Bill Slider case"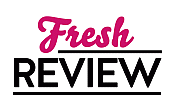 Reviewed by Clare O'Beara
Posted February 16, 2016

Reliable London police detective Bill Slider is back in the eighteenth of the Bill Slider series, proving that you are never far away from crime in a city. ONE UNDER is the term used for someone who falls under an Underground train. We start by following the case of a jumper, with the memorable name of George Peloponnos. Then we hear no more about the suicide, until his name reappears as a friend of a young woman found dead on the side of a road outside London around the same time. Coincidence? Slider doesn't believe in coincidence.
The Shepherd's Bush police station doesn't deal with the glamorous end of town, but Slider and his orchestral musician wife Joanna lend grace and strength to the tale. Checking out the death of a young woman is given to the female police officers. Kaylee, mid-teens, was sufficiently at risk that social workers knew she existed. Her mother does drugs with the latest boyfriend so Kaylee stayed with an older sister or a girl pal. One of the girls has men clients to keep her in ready money. Police Constable Connolly, her Irish accent charming witnesses and relatives, seems to be the only person who cares what Kaylee was doing.
The overall tone, it must be said, is depressing. The evident dejection, waste and loss of talent involved in Britain's youth culture explains the need for immigrant workers to fill the jobs with talented, educated young adults. Sink estates, ready drugs, and bad schools are seen to contribute. With Constable Connolly we go from home to home, tracking down girls, mothers, and rumours of parties because the postmortem results show this was no hit and run but a case of a girl falling to her death and the body being dumped on the road.
Ruefully Bill Slider looks at the files and modern-speak of policing - managers, HR, PR, spreadsheets - and tries to get back to basics. He and Joanna are still quite tender about a loss, and when the big levers of policing budgetary controllers and Members of Parliament enter the picture, he's stymied. I enjoy how we get a realistic look at policing and those who see this as the day job. Cynthia Harrod-Eagles brings Slider up to date for her loyal readers along with her usual chatty humour. Phone records and cameras are among the tools of the modern coppers' trade, but in ONE UNDER we see that sheer dedication, nosiness, and stubbornness are still a detective's greatest assets. Along with a reluctance to believe in coincidences. Influence and power mean a copper should know when he needs to leave well alone. But... when poor young girls are being used and abused... what is Slider's choice? Cynthia Harrod- Eagles wins our admiration as the adventure proceeds and as always leaves us satisfied.
SUMMARY
For a policeman, there are some questions that have to be asked even if you donít want to know the answers . . .
A middle-aged man jumps under a tube train at Shepherdís Bush station, and a teenage girl is killed in a hit-and-run, in a country lane puzzlingly far from her home on the White City Estate: two unrelated incidents which occupy DCI Bill Slider and his team during a slack period. At least itís a change of speed after the grind of domestics, burglaries and Community Liaison.
But links to a cold case Ė another dead teenager, pulled out of the River Thames Ė create doubts as to whether they are indeed unrelated. And slowly a trail of corruption and betrayal is uncovered, leading Slider and his firm ever deeper into a morass of horror.
---
What do you think about this review?
Comments
No comments posted.

Registered users may leave comments.
Log in or register now!