"A Shadow has fallen over the City of Florence."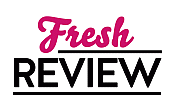 Reviewed by Sherri Morris
Posted February 10, 2016

Erotica Paranormal | Romance Erotica Sensual | Romance Paranormal
The second installment in the Florentine series, THE SHADOW begins where THE RAVEN ends. Therefore, I do recommend reading THE RAVEN first.
William returns to Raven on her birthday bearing gifts. After weeks apart, their feelings for one another never waned, and the pair is quick to realize just how much they mean to each other. While these two are building their relationship, there is a traitor among William's principality. When breaches is security allow feral vampyres into the city, the bodies start showing up all around the city, Florence is now being looked at by the Curia; the religious group who if needed will exterminate the vampire population and any human connected to it.
When Raven's family friend and father figure, Father Kavanaugh, shows up in Florence to see her, she soon discovers the man who rescued her and her sister from their abusive stepfather is also a member of the Curia. Now Raven must decide between the two men she loves.
When Raven and her sister are kidnapped, William must find the traitor and dispose of them before any harm is done to Raven. But with the principality in upheaval, he realizes there are few people he can trust; even his most reliable alley has her own agenda.
THE SHADOW leans more onto William's background and the problems he is facing within his principality. Raven and William's relationship continues to flourish and their passion is intense. These two are tested by so many outside factors, yet they still stay true to each other. When one is threatened, they other protects.
Since reading the Gabriel Inferno series, Sylvain Reynard has been one of my favorite authors. With the Florentine series, his writing style still continues to amaze me. His writing flawlessly mixes some of the classic works like the writing of Dante and Sir Michael with the fine art of Boticelli's Primavera and the Birth of Venus in with modern day, which stirs up curiosity in his readers to seek out these classic works to learn more. The art history and Gothic influences make this unique paranormal world highly original and quite intriguing.
SUMMARY
From the New York Times bestselling author of the Gabriel trilogy comes the hotly anticipated follow-up to The Raven, a sensual novel set in Florence featuring the dangerously intoxicating coupling of Raven and William…
Raven Wood's vampyre prince has returned, pledging his love and promising justice for every wrong done to her. In the wake of their reunion, Raven is faced with a terrible decision—allow the Prince to wreak vengeance against the demons of her past, or persuade him to stay his hand. But there is far more at stake than Raven's heart...
A shadow has fallen over the city of Florence. Ispettor Batelli will not rest until he uncovers Raven's connection to the theft of the priceless art from the Uffizi Gallery. And while the Prince hunts a traitor who sabotages him at every turn, he finds himself the target of the vampyres' mortal enemy.
As he wages a war on two fronts, he will need to keep his love for Raven secret, or risk exposing his greatest weakness...
---
What do you think about this review?
Comments
No comments posted.

Registered users may leave comments.
Log in or register now!