"I am about to bring you into the Underworld, Persephone. Can you be brave?"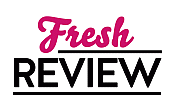 Reviewed by Sherri Morris
Posted February 10, 2016

Romance Erotica Sensual | Erotica Paranormal | Romance Paranormal
Sylvain Reynard's THE RAVEN is the first book in this spin off off series surrounding the Emerson's and their decision to allow Florence's Uffizi Gallery display their Botticelli Illustrations and the dark creatures lurking in the night who have a special interest in them.
Raven Wood is an art restorer working at the Uffizi Gallery restoring renaissance art. She is used to being the invisible presence no one really notices. Her disability makes it even easier for people to avoid her. When she ventures home alone, she happens upon a group of men terrorizing a local homeless man, and instead of leaving to inform the police, she stands up for the homeless man, which now turns the attackers attention to her. A move which proves to be a fatal one.
Standing on the top of the Brunelleschi's Dome, William looked down at his city. A city that has been his for over seven hundred years. It was here he stood with the illustrations that were stolen from him. He was heading to the Ponte Vecchio to place the illustrations in a dry place, when he caught the scent of blood, and there was more than one source. The scent that attracted his most was young and sweet. Her blood cried out to him, and he wondered who would get to her first, him or his brethren?
Raven awakes, changed. When she returns to work at the Uffizi Gallery, she finds the illustrations have been stole, but most troubling is that she has been gone for a week. With no recollection of events leading up to her disappearance, Raven is now the prime suspect. Wanting to clear her name, Raven's inquiry into Florence's wealthiest man leads her to the dark underworld of Florence and the man who rules it all, the Prince, William York.
Their relationship will become more complicated as the storyline develops because saving Raven from the rogue vampires also meant saving her from death. A death which needed a vampire's blood to survive. Their connection is immediate and puts Raven in direct danger. The Prince offers the only thing he can do for her, make Raven his own.
I loved the Gabriel Inferno series and couldn't wait to get my hands on another of Sylvain Reynard's series. He has become one of my favorite authors. Reynard readers will recognize the name William York from the third book book of the Gabriel Inferno Series. Reynard likes to throw little hints in for readers to set them up for the next project. I have to say I was caught a bit off guard by the whole premises of this Florentine series. But I guess that is what happens when you don't read the reviews or book summaries. I knew it was connected to the Inferno series, but but I wasn't expecting the supernatural twist.
Sylvain's writing is impeccable as usual and I adore the characters. Raven was disabled after a childhood accident, which left her life filled with heartbreak, emotional and physical abuse, as well as a lifetime of low self esteem and issues of physical inadequacy and beauty. She is an innocent and a protector of the weak. She appears to be weak herself, but we find out she is stronger than she appears. William is another complex character. He has a bitterness and resentment for himself after he was turned. When his illustrations reappear after being stolen from him decades before, he is out for revenge, but it isn't until he meets Raven that he would rather see her happy than seek out revenge. There is a short novella released titled THE PRINCE, which gives some insight but does not have to be read before reading THE RAVEN. Reynard will always be on of my go to authors for reading.
SUMMARY
From the New York Times bestselling author of the Gabriel series comes a dark, sensual tale of romance in a city shrouded in mystery . . .
Raven Wood spends her days at Florence's Uffizi gallery restoring Renaissance art. But an innocent walk home after an evening with friends changes her life forever. When she intervenes in the senseless beating of a homeless man, his attackers turn on her, dragging her into an alley. Raven is only semiconscious when their assault is interrupted by a cacophony of growls followed by her attackers' screams. Mercifully, she blacks out, but not before catching a glimpse of a shadowy figure who whispers to her . . .
Cassita vulneratus.
When Raven awakes, she is inexplicably changed. Upon returning to the Uffizi, no one recognizes her. More disturbingly, she discovers that she's been absent an entire week. With no recollection of her disappearance, Raven learns that her absence coincides with one of the largest robberies in Uffizi history—the theft of a set of priceless Botticelli illustrations. When the police identify her as their prime suspect, Raven is desperate to clear her name. She seeks out one of Florence's wealthiest and most elusive men in an attempt to uncover the truth. Their encounter leads Raven to a dark underworld whose inhabitants kill to keep their secrets . . .
---
What do you think about this review?
Comments
No comments posted.

Registered users may leave comments.
Log in or register now!