"A thrill ride as a determined boy goes on a quest"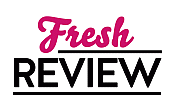 Reviewed by Clare O'Beara
Posted March 5, 2016

Young Adult Adventure | Young Adult Paranormal
This inventive young adult fantasy adventure is second in a series called The Underworld Chronicles. This refers to the world of fantasy whose entrance is guarded by young Jake's family, which he discovers after the death of his grandfather. Jake is the new Guardian, and it all goes downhill from there. The BOOK OF LIGHT is the object of a quest Jake must undertake if he is to push back evil forces. Just as well he's allowed to bring two friends.
The first part of the story has a light atmosphere as Jake, Arianna, and Will wander in the Underworld, getting assigned a guard called Ferdinand who is surly and not the handsomest, but seems to know how to fight off goblins. Even bigger menaces are at loose, right up to dragons. But Jake gets separated from the others and the mood abruptly changes to dark as he has to survive monsters, arena fights and hunters. He doesn't know if he'll see his friends again much less find the Book.
I like the way that now and again there is a short recap as Jake thinks about his situation, just right if you are putting the book down and coming back to it the next day. I really enjoyed how Jake has to practise survival skills from building and lighting fires, to making a raft and preparing food. And as I'm a horse lover the speaking, smart horses are a brilliant feature of the story, enough to make me want to visit the Underworld again. With vivid descriptions including plants, scents, and changeable streams, the fast-paced adventure is just right for anyone from nine to mid-teens. But be aware some scenes get very scary.
Rachel Tetley is planning the next instalment in the series. BOOK OF LIGHT is the first part I've read and I think it would help to read the earlier book called GUARDIAN OF THE UNDERWORLD. But brave young adults could jump right in and enjoy the thrill ride.
SUMMARY
Jake Summers has had a year to get used to the fact that he is the Guardian of the Underworld. But there have been some strange things happening recently. Tsunamis, earthquakes and flash floods and someone or something seems to be watching him. Is it a coincidence, or is a dark force at work? And could the book of light be the only hope to stop it? Join Jake and his friends on a perilous journey through the Underworld, to find the book which has been lost for hundreds of years.
Can he find it? And can it save them before it's too late? One thing is for certain, an ancient evil will stop at nothing to get there first.
---
What do you think about this review?
Comments
No comments posted.

Registered users may leave comments.
Log in or register now!