"A chilling suspense tale set in Argentina"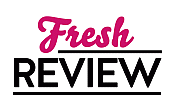 Reviewed by Clare O'Beara
Posted January 21, 2016

This dark, speculative suspense story begins in Argentina, where we meet characters ranging from unscrupulous profiteers to innocent pawns. AGAINST THE OAKS OF BASHAN - the title comes from a Biblical quote implying that pride goes before a fall - is set in the twentieth century, mostly in Buenos Aires.
A girl aged twelve in 1990, Frances, suspects her middle-class family is different from others, but she doesn't know why. Slightly shady activity occurs, but it's several chapters before we start to see the speculative aspect. A nod is given to the fact many Nazis fled to South America, and some experiments they may have run on humans have been continued. Other people, naturally, are just corrupt in the financial sense, siphoning money into personal assets and Swiss bank accounts. When the end comes for Antonio Fons the father of Frances, he flees, leaving Mara Fons, the wife he had already left in the emotional sense, to guard his children. Frances is perplexed that so much should rest upon whether she finishes ordinary high school or turns earlier for a medical school career.
We get flashbacks to 1977 when a young couple called Lucas and Vera who worked for a medical establishment are abducted and imprisoned in the name of the brutal experiments. This section involves torture and can be difficult to read. The genetic manipulation will be appreciated by fans of Robin Cook's medical thrillers. Mara's inexplicable rise through society and admirable household should provide a clue to her husband's enemies she has a source of unearned income. Only Frances pieces the puzzle together - but will it help her to avoid the same fate as Vera? The reader wills the gifted girl to find a way to control her own life.
The atmosphere is strongly built from the start, and details about life in Argentina abound. The well off sip Earl Grey tea from porcelain cups in skyscraper apartment homes, while the prison is rife with tuberculosis even in 1997. Acceptance of corruption is all-permeating. The location later skips to Zurich and New Mexico. The author Julia Starling is originally from Argentina, now living in England. I feel her intense, gripping thriller AGAINST THE OAKS OF BASHAN will best suit adult readers who enjoy dark suspense stories with a conspiracy theory attached.
SUMMARY
In 1970s Buenos Aires, with the city under military occupation, people disappear at a terrifying rate. They are the desaparecidos, those who vanish forever.
Camouflaged by the ongoing crisis, someone abducts young adults for another goal. These desaparecidos are used to create a compliant, easily-manipulated population.
Lucas and Vera Freund are among those abducted. The young couple—both brilliant scientists—have stumbled onto a discovery that could change humanity forever. To shield their work from those who would abuse it, they're willing to make the ultimate sacrifice.
Years later, Frances Fons and Julian Haller meet in Zurich. They know nothing of the horrors that transpired in Argentina. The two only know they're young and in love.
They're also in danger.
Someone has manipulated the sweethearts their entire lives with a singular goal in mind. Deep in a scientific institute in New Mexico lies a secret, locked away behind the door of a special vault—a door only Frances and Julian can open.
An engaging tale of conspiracy and control, Against the Oaks of Bashan raises a troubling question: if your thoughts are not your own, whose are they?
---
What do you think about this review?
Comments
No comments posted.

Registered users may leave comments.
Log in or register now!