"An unexpected death and a dog with a fortune causes life to go haywire for Sunny McKillip."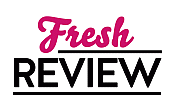 Reviewed by Leanne Davis
Posted January 7, 2016

Sunny McKillip moved to Texas to take a position as a professor's assistant. When the professor is fired, Sunny lands a job as a personal assistant to the local matriarch of Mule Stop's society. Honeybelle Hensley is loved by many, but hated by others. When Honeybelle's daughter-in- law forces her out of the garden club and the university president tries to force her to donate money for a new stadium, she suffers a heart attack.
Her nurse drives her directly to the mortuary and the burial takes place so swiftly, everyone is stunned. When her will is read, leaving everything to her dog, Miss Ruffles, life takes a bizarre turn for Sunny. Sunny and two other employees are promised a million dollars each if they stay and take care of Miss Ruffles for a year.
Sunny feels honor bound to stay since she is convinced there is something suspicious about the speed at which everything happened. Sunny must do what she can to find the killer and then rescue Miss Ruffles after she is kidnapped. Only Honeybelle really liked the dog but the employees will do all they can to fulfill Honey's wishes.
Miss Martin has left the Blackbird Sisters behind with MISS RUFFLES INHERITS EVERYTHING, an entertaining mystery which will keep the reader trying to keep up. There are so many threads in this first novel in the Miss Ruffles series that it is fascinating to watch as Sunny tries to untangle the web of unexpected events. Miss Ruffles will win everyone's heart, and the reader will feel complete sympathy with poor Sunny as she tries to protect Miss Ruffles.
SUMMARY
Rich and flamboyant Honeybelle Hensley, the most colorful character in Mule Stop, Texas, dies a suspicious death and enrages the whole town by leaving her worldly fortune to the most undeserving recipient-her dog. The incorrigible Miss Ruffles is a Texas Cattle Cur, not a cuddly lapdog, and when Honeybelle was alive, Miss Ruffles liked nothing better than digging up Honeybelle's famous rose garden after breakfast, chasing off the UPS man before lunch and terrorizing the many gentleman callers who came knocking at cocktail hour.
But now Miss Ruffles is in danger, and it's up to Sunny McKillip, the unwilling dogsitter, to keep her safe. Sunny is new to Texas, and sometimes she feels as if she's fallen into an alien world. If it isn't the pistol- packing football fans and the sweet-talking, yet ruthless ladies of the garden club who confound her, it's the rowdy rodeo hounds and the tobacco-spitting curmudgeon at Critter Control who have her buffaloed. With a killer on the loose and a cowboy lawyer keeping a suspicious eye on her every move, Sunny needs all the help she can get understanding how Texans think. There's more to Honeybelle's death than meets this Yankee's eye, and Sunny has Miss Ruffles to protect, too. It's a bucking bull ride of an adventure for Sunny, and if she's not careful she might just get killed . . . or her heart lassoed.
---
What do you think about this review?
Comments
No comments posted.

Registered users may leave comments.
Log in or register now!