"A clutching-the-wheel kind of ride, launching readers into uncharted territory"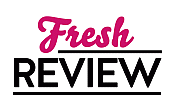 Reviewed by Lauren Troy
Posted December 22, 2015

They say bad things occur in threes, but in Libby Miller's case, two terrible things are quite enough to handle for one woman. A cancer diagnosis and news that her faithful husband has been in the closet for years are enough to derail Libby's normal countenance completely, causing her to abandon her current life and jet off for waters unknown, as a last hooray before her time's run out.
Camille Pagán's LIFE AND OTHER NEAR-DEATH EXPERIENCES is a clutching-the-wheel of a ship kind of ride that launches readers into uncharted territory. Death always hangs waiting for curtain call for all of us, but when you know the story of your life is drawing to a close, do you recite your lines as planned or is going off-script the better swan song?
I really like LIFE AND OTHER NEAR-DEATH EXPERIENCES. The author knows when and how to balance hilarity and sadness in a single scene without too much of one or the other. The looming cancer progression hangs over every scene, creating a fantastic sense of urgency in the story for Libby to find what she's seeking before her illness catches up to her. And her sarcasm and self- depreciating humor make her a protagonist worth rooting for.
The side characters in this story are well-developed as well. Every one of them also has their own agenda and goals, which works nicely against Libby's story, who is scrambling for hers before she has no time left to have one.
Overall, I recommend LIFE AND OTHER NEAR-DEATH EXPERIENCES. It is a wonderful story.
SUMMARY
Libby Miller has always been an unwavering optimist—but when her husband drops a bomb on their marriage the same day a doctor delivers devastating news, she realizes her rose-colored glasses have actually been blinding her.
With nothing left to lose, she abandons her life in Chicago for the clear waters and bright beaches of the Caribbean for what might be her last hurrah. Despite her new sunny locale, her plans go awry when she finds that she can't quite outrun the past or bring herself to face an unknowable future. Every day of tropical bliss may be an invitation to disaster, but with her twin brother on her trail and a new relationship on the horizon, Libby is determined to forget about fate. Will she risk it all to live—and love—a little longer?
From critically acclaimed author Camille Pagán comes a hilarious and hopeful story about a woman choosing between a "perfect" life and actually living.
---
What do you think about this review?
Comments
No comments posted.

Registered users may leave comments.
Log in or register now!