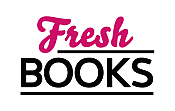 Great new reads in September
"An intense adventure with romance, sass, and mythology"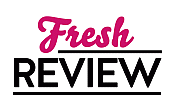 Reviewed by Samantha Randolph
Posted December 16, 2015

Young Adult | Fantasy Historical
Lily Young is at the Metropolitan Museum of Art when she finds an Egyptian prince, Amon, who is supposed to be long, long dead. Now, he has been reawakened to stop the darkness in Egypt, coming from the god, Seth. When Amon unexpectedly ties Lily to him, she must join him on his quest to reawaken his two brothers and prepare for battle.
Though I have her other books waiting on my shelf, REAWAKENED is the first Colleen Houck book I've read, and I'm so pleased that it will not be the last. This adventure story is rich with mythology, romance, and action, and the pacing makes this novel hard to put down. The plot builds beautifully and quickly, weaving in several twists and turns, and easily having enough substance to go for several books.
Amon and Lily have a sweet, slow-burn relationship full of the classic forbidden romance tension. I love Amon's honesty towards Lily and her sass towards him. However, there are times when Lily feels like more of an observer than a participant in the story. Amon and his brothers have such a huge legacy and duty, which overshadows Lily at times. Even in the beginning, one expects the relationship between Lily and her parents to play more of a role, but her parents are largely forgotten after the beginning. Of course, this may be something addressed in later books as her character develops, but with Amon's sometimes overshadowing of her, development in other relationships beyond hers with Amon would have been nice.
Colleen Houck knows how to write an absorbing novel, and with the cross-continental adventure, deep romance, and lovable characters, I can't wait for the sequel to REAWAKENED.
SUMMARY
The first book in a new multi-book series from New York Times bestselling author, Colleen Houck, about a teenage girl entangled in an epic Egyptian quest full of romance, adventure, and mythology!
When seventeen-year-old Lilliana Young enters the Metropolitan Museum of Art one morning during spring break, the last thing she expects to find is a live Egyptian prince with godlike powers, who has been reawakened after a thousand years of mummification.
And she really canít imagine being chosen to aid him in an epic quest that will lead them across the globe.
But fate has taken hold of Lily, and she, along with her sun prince, Amon, must travel to the Valley of the Kings, raise his brothers, and stop an evil, shape-shifting god named Seth from taking over the world.
From New York Times bestselling author Colleen Houck comes an epic adventure about two star-crossed teens who must battle mythical forces and ancient curses on a journey with more twists and turns than the Nile itself.
---
What do you think about this review?
Comments
No comments posted.

Registered users may leave comments.
Log in or register now!