"After an ISIS attack, the President of the United States is missing."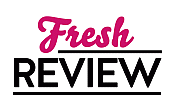 Reviewed by Shellie Surles
Posted December 15, 2015

A peace conference in the country of Jordan between the Palestinians and the Israelis is attacked by ISIS. Many world leaders are seriously injured or killed, including the Israeli and Palestine Prime Ministers. The Secret Service was able to get the president away, but he never makes it to Air Force One and is now missing.
The King of Jordan and his family are whisked away with the help of reporter, J.B. Collins, and now they are in a desperate search for the President. Lead by the King of Jordan, the Middle East comes together to help find the President of the United States and stop the ISIS threat.
THE FIRST HOSTAGE opens up with the attack on the peace summit and the action doesn't stop there. The results of the attack are shocking, and watching the remaining leaders gather together along with Delta force and reporter J.B. Collins you have a serious story full of intelligence gathering and decision making. The story climaxes in an ending that will impact the power balance of the whole world.
Joel C. Rosenberg delivers a serious thriller involving current events. Everyone knows the threat ISIS poses to the rest of the world. The constant fear of their possible attacks gives an extra level of depth to THE FIRST HOSTAGE. While reading, you can't help but wonder what it would do to the world if the events in THE FIRST HOSTAGE truly unfolded. Hopefully we will never find out, but you can enjoy an exhilarating story sure to give you chills when you read THE FIRST HOSTAGE by Joel C. Rosenberg.
SUMMARY
"The president of the United States . . . is missing."
With these words, New York Times journalist J. B. Collins, reporting from the scene of a devastating attack by ISIS terrorists in Amman, Jordan, puts the entire world on high alert. The leaders of Israel and Palestine are critically injured, Jordan's king is fighting for his life, and the U.S. president is missing and presumed captured.
As the U.S. government faces a constitutional crisis and Jordan battles for its very existence, Collins must do his best to keep the world informed while working to convince the FBI that his stories are not responsible for the terror attack on the Jordanian capital. And ISIS still has chemical weapons . . .
Struggling to clear his name, Collins and the Secret Service try frantically to locate and rescue the leader of the free world before ISIS's threats become a catastrophic reality.
---
What do you think about this review?
Comments
No comments posted.

Registered users may leave comments.
Log in or register now!