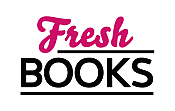 Great new reads in September
"A space war looms as the Commonwealth take on the Theocracy"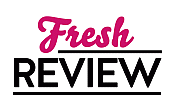 Reviewed by Clare O'Beara
Posted December 10, 2015

Kat of the Falcone family hopes to escape her heritage and constraints by going into the Royal Tyre Navy. This is in a future when there is a Commonwealth of space planets, and they have encountered a Theocracy - or its stream of refugees. There's going to be a war. THE ONCOMING STORM is first in the series Angel in the Whirlwind so we are in for a turbulent ride.
The spaceship HMS Lightning is Kat's first command. For an inexperienced captain, she's been given a fine vessel, and her first officer resents - silently - the fact that Kat Falcone's family wealth has promoted her above him. William McElney is correct and dutiful, but he thinks he may be responsible for everyone's survival. Meanwhile Kat has been reading up on border skirmishes, piracy and the religious mania of the Theocracy. Among her crew is a former boyfriend; she hopes there won't be any personal holdovers.
From early on the adventure has a distinct feel of Star Trek: The Next Generation, with the future navy, the same officers, shipboard departments and even the captain's ready room off the bridge. We do however hear about a Marine Corps and Shore Patrol, proving that soldiers and not just space cadets are a large part of this campaign. Davidson, Kat's former boyfriend, is in charge of the Marines aboard her ship. We also meet King Hadrian and find that political patronage is a fact of life, with money buying promotion and loyalty. As the struggle for a planet called Cadiz heats up, the ship's officers still have to play politics and attend a ball. Scott, Davidson's brother, makes contact and admits that he's a smuggler who runs profitable shiploads of contraband to the Theocracy, despite their religious fervour against such goods. Can the smuggling be used to help the battle? Scott has no loyalty to the Commonwealth. He is strictly out on his own, ever since a priest sacrificed his girl to the local pirates.
That's the basic setup and as the action moves on we meet cyborgs, Princess Drusilla escaping her role in the Theocracy, an attack on the interplanetary control network and more. If you enjoy space opera, particularly of the military sort, this will be a great read. I found it heavy on the spaceship interiors and light on the astrophysics or romance, with some well choreographed battles. You can read Christopher Nuttall's book as a stirring adventure which is pure futuristic fantasy or you can project metaphors from Earth events onto the contents. THE ONCOMING STORM is best suited to people who enjoy militaristic reads, especially if you are interested in the alternate future timeline projected by Christopher Nuttall.
SUMMARY
In the year 2420, war looms between the galaxy's two most powerful empires: the tyrannical Theocracy and the protectionist Commonwealth. Caught in the middle sits the occupied outpost system Cadiz, where young officer and aristocrat Katherine "Kat" Falcone finds herself prematurely promoted at the behest of her powerful father. Against her own wishes, Kat is sent to command the Commonwealth navy's newest warship, Lightning.
Determined to prove she has value beyond her family name, Kat struggles to earn her crew's respect and find her footing as the youngest captain in naval history. She soon discovers the situation on Cadiz is even worse than anyone in power anticipated. War isn't just a possibility—it is imminent. Yet the admiral in position to bolster defenses refuses to prepare for a fight. Can Kat find a way to investigate the enemy, alert the Commonwealth, and whip an entire fleet into fighting shape before the Theocracy's war machine destroys everything she holds dear?
---
What do you think about this review?
Comments
No comments posted.

Registered users may leave comments.
Log in or register now!