"Opposites attract when two guys meet in a yoga class"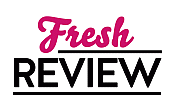 Reviewed by Clare O'Beara
Posted December 7, 2015

Romance Contemporary | Romance Gay
Ryan feels it's hard enough being a gay construction worker. Now the doctor is advising him to take up yoga. The improved flexibility it could bring will help give him pain relief following an injury. But the image of yoga just doesn't suit him. Or so he thinks - in YOGI AND THE BEAR, Ryan has a surprise in store.
A flexible, sexy, muscled guy leads the class and Ryan, who is unsophisticated and in the closet, starts wondering if he could go on dates with Nik. Thanks to a brief encounter in the bathroom, each of them knows the other is interested. It's the pain management that's the biggest benefit however.
Ryan lives in Utah where his strict Mormon parents disapprove of him and of his sister, who leads her own life. In this state it's not unusual that Ryan stays closeted, but I did wonder why he hadn't moved to somewhere more tolerant. And for a guy who keeps his sexuality under wraps, he's surprisingly free with his invitations in the men's room.
Ryan's sister Rachael introduces a strong new element to the story. She's pregnant after a one-night stand, and her compassionate brother wants to help. Ryan also decides to help his new friend Nik, after he learns that the impecunious lad lives in a ratty apartment in a house shared with losers.
We learn how to lift and carry so as not to strain muscles. I'm just puzzled as to why a construction worker didn't know. Also, any time I've had lower back pain, I have not had sex on my mind every minute of every day. Maybe some men are different. While women can enjoy this tale of trust and dominance issues, it is rather masculine and contains strong language and porn viewing as well as adult activity.
Opposites attract in Nix Knox's tale YOGI AND THE BEAR which has well-realised characters and fun as well as friendship. It's a male romance with dominance and submissive scenes and a healthy dose of respect for others. Only, I would have liked more yoga.
SUMMARY
If the fall is inevitable, might as well enjoy the tumble.
Months after a scaffolding accident leaves him in chronic agony, construction worker Ryan Powell has exhausted all that Western medicine has to offer. He's willing to try anything, even yoga, to get some relief.
He expected to feel out of place at the New Age Center, but he never expected a power-outage bathroom encounter to magically erase his pain. When he discovers the man with the magic hands is his drop-dead-sexy yoga teacher, Ryan decides that there might just be something to this metaphysical thing, after all.
Yogi Niklas Baumgartner has found it remarkably easy to keep his shiny vow of chastity untarnished—until now. Still, a bathroom hand job doesn't really count as sex, right? But his footing on the no-nooky wagon slips when he realizes the big, blond bear at the back of the class is his man in the dark.
Their unlikely attraction brings out sides of themselves they never knew lurked beneath the surface, sides it takes courage to accept. But when trust is broken, repairing the damage might just tear them apart.
Warning: Contains a gentle giant, a dominant orgo-bunny, a pair of weighty manacles, too many movie references, accidental porn, overcoming stereotypes, and deliciously kinky sex.
---
What do you think about this review?
Comments
No comments posted.

Registered users may leave comments.
Log in or register now!