"To have a name, or to have a man?"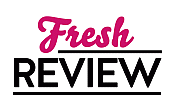 Reviewed by Lauren Troy
Posted November 20, 2015

Fantasy | Romance Paranormal | Romance Gay
To have a name, or to have a man? That is Jackson's dilemma in JACKSON'S PRIDE by Lynn Lorenz. Jackson, a big man of much strength and skill, has made his living as a mercenary, no title to bear. Until his father summons him to Baymore, where Jackson hopes he will finally be acknowledged as Lord Baymore's eldest son.
But the journey there intersects with Will Holcombe's, who has been strung up for his romantic intentions with a young man. He believes himself dead when Jackson comes along and returns his freedom, cutting free the ties that bind him. But now Will must wonder—after his tireless search for a man to share his life with—if Jackson may be the very man he's been looking for.
JACKSON'S PRIDE weaves romance, adventure, and one's search for identity into a tightly packed story. The scenery and use of language throughout the story paints a vivid world full of potential for love and threats dear to one's chest.
I enjoyed the story. The only thing that was done to excess were the love scenes, which I believe there could have been one or two less of. The actual setting itself is so well-lit and illustrated that I wanted to explore it more, or explore even further into the characters' conflicts and struggles, to add greater stakes to their intimacy. The author does a great job of catching and keeping the reader's attention with archaic language that cements the setting nicely, and I would love to see more of this author's work in the future.
SUMMARY
When Jackson rescued Will from the tree where he'd been left tied after nearly being beaten to death, he never imagined he'd fall in love. But Will's struggle to survive, his dry sense of humor, and his aching vulnerability, spark true feelings for the handsome son of a duke. But Jackson, landless and without title, must leave the man he has grown to love to find his destiny at his father's castle in Baymore.
Will fell in love the moment Jackson cut him down and held him in his arms. Jackson is everything Will had been searching for, a man of honor and strength, with a gentle soul. A true noble man, despite his lack of title. And for Will, titles mean nothing, but love is everything.
Publisher's Note: This book contains explicit sexual content, graphic language, and situations that some readers may find objectionable: Anal play/intercourse, male/male sexual practices, strong violence, voyeurism.
---
What do you think about this review?
Comments
No comments posted.

Registered users may leave comments.
Log in or register now!