"Cinderella's dresses are important, but what about the shoes?"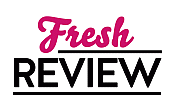 Reviewed by Samantha Randolph
Posted November 16, 2015

Young Adult | Young Adult Paranormal
As Kate begins to take on her role as Keeper of the Wardrobe, she begins to understand the dresses were only the beginning. Now, there is the mystery of where Cinderella's shoes are, and Nessa and her family, the original descendants of Cinderella, are being very vague about what might have happened to them. On a journey to Europe, Kate will discover more about herself and her family than she ever imagined.
While I really enjoyed the first book in this series, CINDERELLA'S DRESS, I don't like the follow up, CINDERELLA'S SHOES, as much. This sequel brings the enjoyable mysteries of the first book over, with plenty of new ones to deepen the suspense, and the family relationships are once again well done. Kate's relationships with her Aunt Elise, her father, and her family history are nuanced and thought-provoking, and the larger theme on the extent that our families define us is excellent.
However, something about this book didn't pull me in like the first one. While plenty of action is happening, I struggled to connect with Kate and the other characters. Kate's character growth is nice as she learns her place in the tangled Cinderella web, but her pushover attitude about Nessa drags on for a little too long. Likewise, outside of the beginning of the story, Johnny seems one-dimensional, and he fades a good distance into the background for most of the story. However, some of the new characters are interesting, such as Lidka, who always seems to know a secret.
While Shonna Slayton's CINDERELLA'S DRESS was lovely, I overall felt some of that original spark lacked in CINDERELLA'S SHOES. Even so, I would recommend this series to YA historical readers for the complex mysteries and the fascinating twists on the Cinderella story.
SUMMARY
The war may be over, but Kate Allen's life is still in upheaval. Not only has she discovered that Cinderella was real, but now she's been made Keeper of the Wardrobe, her sole responsibility to protect Cinderella's mystical dresses from the greed of the evil stepsisters' modern descendants.
But Cinderella's dresses are just the beginning. It turns out that the priceless glass slippers might actually exist, too, and they could hold the power to reunite lost loved ones like her father-missing in action since World War II ended. As Kate and her boyfriend, Johnny, embark on an adventure from New York to Italy and Poland in search of the mysterious slippers, they will be tested in ways they never imagined.
Because when you harness Cinderella's magic, danger and evil are sure to follow...
---
What do you think about this review?
Comments
No comments posted.

Registered users may leave comments.
Log in or register now!