"Could a woman pianist in Vienna also be a composer?"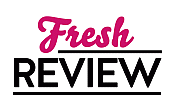 Reviewed by Clare O'Beara
Posted November 10, 2015

Romance Historical | Women's Fiction Historical
Isabette lives in Vienna in 1827, when she attends the funeral of the musical genius Beethoven. Isabette is a virtuoso pianist, a shy, tall young woman with no great looks to recommend her and no talents anyone can see but her musical gift. She is, however, destined to be A WOMAN OF NOTE.
I'm always keen to read about women who excelled during times when most accomplishments were barred to them. The atmosphere is instantly evoked as we meet a nervous young lady in the grand salons and concert halls. Isabette Gruber has a distressing background with a deceased father who was a court musician and a sister in an asylum. She suspects that her manager, who charms her strict mother, will try to marry Isabette if her public concert is a success. It's not as if she has many choices. When she meets an American singer, Amelia Mason, over from Boston to tour the grand cities of Europe, she finds a friend.
Young Josef Hauser is an aspiring composer, and with a piano in every Viennese drawing-room, he teaches music to fill his purse. Hearing Isabette play inspires him to try to be her instructor and write sonatas for her to perform. With new works appearing by Herr Schubert, he's got stiff competition. He doesn't realise that Isabette already composes music better than his pieces.
Obviously, I've said enough by now that any reader who loves classical music will be jumping up to search for this book! If you're less a classics buff, why would you like the tale of Isabette? Well, A WOMAN OF NOTE is the equal of any London-set Regency romance with a determined heroine at a disadvantage, wealth and formality, vibrant characters, and young hearts in danger of being broken. Instead of the usual Bond Street and Thames, we visit the Stephansplatz, the Danube, and turbulent Paris. Instead of the Pump Room at Bath, we enter a Schubertiade and the first asylum ever built. A change is as good as a rest, and I certainly had a great time sightseeing. The difficulty of sustaining any kind of career after marriage is one timeless topic visited. While Isabette is a fictional person, the author Carol M. Cram researched the lives of actual female composers of the day, who contributed much to music but were hardly acknowledged.
Read this lively romantic and musical history by Carol M. Cram. You'll enjoy A WOMAN OF NOTE and you'll learn a lot. Women in history deserve to be celebrated for more than pretty dresses.
SUMMARY
Virtuoso pianist Isabette Grüber captivates audiences in the salons and concert halls of early nineteenth-century Vienna. Yet in a profession dominated by men, Isabette longs to compose and play her own music—a secret she keeps from both her lascivious manager and her resentful mother. She meets and loves Amelia Mason, a dazzling American singer with her own secrets, and Josef Hauser, an ambitious young composer. But even they cannot fully comprehend the depths of Isabette's talent.
Her ambitions come with a price when Isabette embarks on a journey that delicately walks the line between duty and passion. Amid heartbreak and sacrifice, music remains her one constant. With cameos from classical music figures such as Chopin, Schubert, and Berlioz, A Woman of Note is an intricately crafted and fascinating tale about one woman's struggle to find her soul's song in a dissonant world.
---
What do you think about this review?
Comments
No comments posted.

Registered users may leave comments.
Log in or register now!